MESSAGE FROM THE DIRECTOR
As we begin our new academic year, I want to start by welcoming aboard our new faculty recruits. These individuals further strengthen our teaching, researching and mentoring capabilities in the BUzz Lab.

Rosemarie Ziedonis,
Associate Professor of Strategy and Innovation, and Academic Director for Entrepreneurship
Rosemarie has a Ph.D. in Business and Public Policy from UC Berkeley's Haas School of Business and an undergraduate degree in economics and international studies from the University of North Carolina, Chapel Hill.  Prior to joining Questrom, she served on the faculty at the University of Oregon, the Wharton School, and the University of Michigan's Ross School of Business, where she co-directed the Program for Law, Economics, and Technology.
Joseph LiPuma, Senior Lecturer, Executive in ResidencePreviously Associate Professor at EMLYON Business School in France, his research in international entrepreneurship has been published in leading Entrepreneurship journals, and he has co-authored Unlocking the Ivory Tower: How Management Research Can Transform Your Business. Joe has started businesses in the U.S., U.K., Italy, and Saudi Arabia, and has held board and executive positions at SMEs and large enterprises. He holds an MBA (SUNY Buffalo) and a DBA (Boston University); he has taught at both of these schools as well as at Drexel University, Purdue University, and St. Joseph's University. Joe's areas of expertise include: New Venture Internationalization, International Entrepreneurship, Venture Capital, Technology
Peter Marton, Director of Entrepreneurship Partnerships, Executive in Residence
Peter has been a successful entrepreneur for 25 years, having been a founder and/or senior executive in a number of high-tech start-ups, turnarounds, and high-profile ventures, including Cambridge Technology Partners, Zamba Solutions, Primix Solutions, Fidelity Investments, Computervision and IBM. He has a strong track record of achievement through his hands-on leadership style in markets as diverse as software, information systems, healthcare, education, and distance learning. He graduated summa cum laude, Phi Beta Kappa, from Tufts University with a degree in nuclear physics, and earned an MBA from Stanford. His areas of expertise include: Growth strategy, entrepreneurship, leadership, partnerships.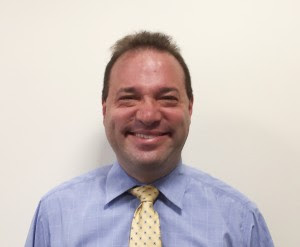 Greg Stoller,Lecturer, Executive in Residence
Greg is actively involved in building entrepreneurship, experiential learning and international business programs at Boston University. He also actively mentors student teams which participate in business plan and venture capital competitions. He is the owner of a commercial real estate holding company and speaks, reads and writes 7 different languages. He holds a BS from Cornell University and MBA from Harvard Business School. His areas of expertise include: Business Planning, International Entrepreneurship, Global Strategy
John Fox,
Senior Lecturer (joint with Information Systems)
John comes to us from Boston College's Carroll School of Management. Throughout John's career, he has helped found and lead multiple companies, serving as CEO of The Reality Miners LLC and Vice President at Millenial Media.
We have a number of exciting events scheduled for AY 2015-2016. The semester kicked off in full-swing as we hosted a BUzz Lab Welcome event for students. Programs scheduled for the year include our New Venture Competition, Start-Up Bootcamps, and an enhanced Mentoring Program. Student run events this year include the Start-Up Challenge, which is designed to help students think entrepreneurially, and their semester long Venture Accelerator Program.
We will be looking for help in our efforts from our Alumni and students. Please don't hesitate to get in touch if you would like to help in any way.
Warmest regards,
Professor Ian Mashiter
Director of the BUzz Lab
---
VerbalCare Gets Acquired!
By Valerie Basnight
Recently, the life of Nick Dougherty changed forever when VerbalCare got acquired by the leader in home therapy solutions, Medical Specialties Distributors (MSD). VerbalCare aims to bridge the gap between patients and their caregivers by providing a tool that gives patients a voice.
Wanderu Ground Travel Catches the Eye of Richard Branson
By Kristin Pryor, @kristinpryor, Tech.Co.
In the two years since it was founded by BU Law alum Igor Bratnikov, Wanderu has grown and taken on new opportunities at every turn.
BU Ranks #3 for Venture Funding to Female Undergraduate Alumnae Founders!
Despite producing just 22 VC-backed female founders, Boston University comes in at No.3, with more than $315 million.
http://questromworld.bu.edu/entrepreneurship/files/2016/02/unnamed-2.png
135
800
jwyung
http://questromworld.bu.edu/entrepreneurship/files/2017/04/BUentrep.png
jwyung
2015-11-02 06:56:46
2016-11-27 14:45:19
September Newsletter Feature