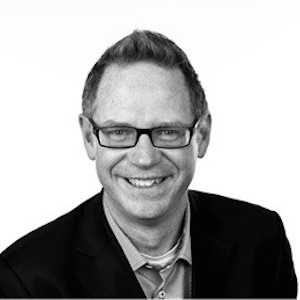 John B. Reid-Dodick, JD, Chief People Officer, Dun & Bradstreet Corp.
Wed 10/1, 5pm – 6pm EST
Forum: Driving Learning Experiences
As Chief People Officer of Dun & Bradstreet, John and the HR team are supporting the company's growth by helping create an authentically human place where top talent committed to the company's brand and values and obsessed with customers, content, trends, and technology can grow and thrive.
John previously served as Chief People Officer of AOL from 2011 to 2013.  He joined AOL from Thomson Reuters, where he headed HR for Thomson Reuters Markets, which provided content and technology for financial and media markets. Following the Thomson acquisition of Reuters in 2008, Reid-Dodick led the people and culture integration of Reuters and Thomson Financial.  Previously, he held a range of senior HR roles at Reuters in New York and London.
An expert in leadership, talent, and organizational culture and change, John has led a number of initiatives that have received industry awards of excellence and been featured as best practice in publications such as Stephen Bungay, The Art of Action: How Leaders Close the Gaps Between Plans, Actions and Results (2011); Jeff DeGraff and Shawn Quinn, Leading Innovation: How to Jump Start Your Organization's Growth Engine (2006); and Simon Barrow and Richard Moseley, The Employer Brand (2005).
A lawyer by training, John joined Reuters in 1995, serving as General Counsel for Reuters America from 1997 to 2000.  Prior to Reuters, he was an associate with Sullivan & Cromwell and a law clerk for the Honorable Robert W. Sweet of the Southern District of New York.
John graduated cum laude from Harvard Law School in 1988, where he was Managing Editor of the Harvard Law Review.  He holds a Masters degree in Politics from New York University and a Bachelors degree in Political Studies from the University of Manitoba.
John is married to his high school sweetheart, Darlene, and they have three children – Cassie, a management consultant with Accenture Strategy; Jorie, a 2014 education graduate from Lynn University; and Cody, a sophomore at Georgetown University.
https://questromworld.bu.edu/businesseducationjam/wp-content/uploads/sites/10/2014/09/John-Reid-Dodick.jpg
300
300
admin
https://questromworld.bu.edu/businesseducationjam/files/2014/06/IBMJam-wordmark+logo-horizontal.png
admin
2014-09-17 20:53:03
2022-10-24 15:34:40
John B. Reid-Dodick, JD, Chief People Officer, Dun & Bradstreet Corp.