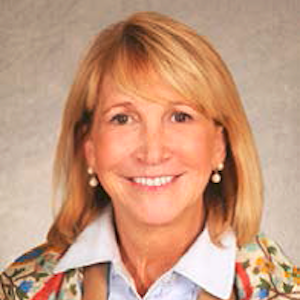 Pamela Norley, JD, Executive Vice President of Fidelity's Enterprise Relationships and Talent Groups, Fidelity Investments
Thurs 10/2, 3pm – 4pm
Forum: Driving Learning Experiences
Pamela Norley is executive vice president of Enterprise Relationships and Talent Groups for Fidelity Investments, a leading provider of investment management, retirement planning, portfolio guidance, brokerage, benefits outsourcing and other financial products and services to more than 20 million individuals, institutions and financial intermediaries. In this role, Ms. Norley is responsible for managing Fidelity's top institutional client relationships and leading talent management and talent acquisition – which focus on building the firm's talent pipeline through innovative recruiting efforts and world-class development opportunities.
She is a member of Fidelity's Senior Management Team and also a member of the Executive Committee for the Citizenship Program overseeing Environment, Community and Governance attributes of Fidelity Investments.
Ms. Norley joined Fidelity in 1996, and has held a number of senior leadership positions since then. She joined the Corporate Legal department and was promoted to lead Fidelity's Legal and Compliance Group for the company's Human Resources outsourcing businesses. She also led Product Management and Sales for Fidelity's healthcare outsourcing business. In addition, she oversaw Corporate Mergers, Acquisitions and Strategic Alliances, and Management Consulting and Strategy for Fidelity's global businesses, including its Global Private Equity and Venture Capital units.
Prior to Fidelity, Ms. Norley served as vice president and senior counsel at Bank of America, and was a litigator in private practice in Connecticut.
Ms. Norley is active on a number of nonprofit boards including the Board of Visitors for the Temple University School of Law and the Board of Trustees for Boston Ballet. She also served on the University of Virginia College Board of Benefactors. Ms. Norley is a member of The Wall Street Journal Women in the Economy Executive Task Force and she founded Fidelity's Global Women's Networking Group, and currently serves on its Senior Advisory Council.
Ms. Norley received a Bachelor of Arts degree from the University of Virginia, and is a graduate of the Temple University School of Law, where she received the law school's Distinguished Alumni of the Year Award in 2007. She is also a graduate of the Harvard Business School's Executive Women in Leadership Program and the Columbia School of Business Strategic Account Management Program.
See other VIP guest from Fidelity Investments: Sean M. Belka
https://questromworld.bu.edu/businesseducationjam/wp-content/uploads/sites/10/2014/09/Pam-Norley.png
300
300
admin
https://questromworld.bu.edu/businesseducationjam/wp-content/uploads/sites/10/2014/06/IBMJam-wordmarklogo.png
admin
2014-09-19 14:30:06
2022-10-24 15:34:23
Pamela Norley, JD, Executive Vice President of Fidelity's Enterprise Relationships and Talent Groups, Fidelity Investments