MEET THE MSMS FACULTY DIRECTOR

---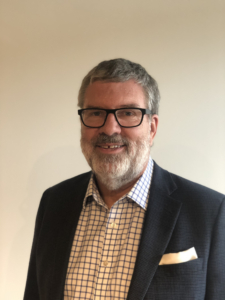 Fred Geyer, Faculty Director – MSMS
THE MASTER'S AND PHD CENTER IS HERE TO HELP
---
Next Steps
The Graduate Admissions & Financial Aid Office is thrilled to welcome you to Questrom. First, let's get you started with your next steps, which outline important actions you need to take before you arrive to campus. The side bar has important dates and deadlines, outlined in the order in which you should complete these next steps. Then, continue to scroll and see a list of resources available to you at BU to help make your transition to Questrom as smooth as possible. We can't wait to see you here soon!
Please Note: Tuition and Fees and the Financial Aid resources will be updated for 2022-2023 in early spring. 
Resources
Here you'll find a range of resources that will guide you as you transition to student life at Questrom. Our Welcome Guide also serves as an introduction to life at BU, in Boston, and beyond.
Housing
Boston University Office of Rental Property Management owns graduate apartment housing in close proximity to the Questrom School building. Keep in mind that these apartments often fill up quickly. The Off-Campus Services Office provides an online listing of off-campus apartments, rooms in apartments or houses, and roommate matching. Check out our housing presentation, created by current students, to learn about housing options and the different neighborhoods in the Greater Boston Area.  See our Welcome Guide above for additional helpful tips.
Short Term Housing
Do you need a place to stay before your apartment is ready? We have negotiated discounted rates at the Residence Inn Fenway. Contact Carlos Rodriguez for the best rate and if you have questions.
Family Resources
Starting a graduate degree program means a lot of changes for you but also for your family. Check out BU's family resources to help make the transition easier for your family. Consult our Welcome Guide for even more information.
BU Parking & Transportation
BU Parking & Transportation Services provides a list of student commuter benefits including discounted train/bus/subway passes, bicycling resources, the free BU Shuttle, electric vehicle charging stations, carpooling, and parking permits. Find additional helpful tips in our Welcome Guide including more detailed information about getting around Boston and beyond!
Health Insurance
The university requires health history information, alcohol and sexual assault prevention course completion, and immunizations (required by law). By law, these health requirements must be submitted before you can register for classes. Failure to complete the mandatory health requirements will result in a hold on your Student Account. While you will set up your BU e-mail account in June to complete this process, we highly recommend reviewing requirements – particularly related to immunizations – now.
Navigate to Student Health Services and click on "Getting Started," followed by, "I need to complete my incoming health requirements." This will direct you to the Health Requirements Guide and answer any questions you may have.
Fit Rec Membership
As a full-time student, a gym membership to BU's Fitness & Recreation Center (FitRec) is included. Once you arrive on campus, you may choose to activate your membership through FitRec.
The Questrom Common
The Questrom Common is your gateway to the Questrom graduate student experience. The Common will allow you to see and register for events, join student organizations, access resources, and connect with your community. You can view the public site questromcommon.bu.edu now to see our clubs and the calendar. After you have created your BU login, you will receive additional information and access to the site and our mobile app, which you will use during LAUNCH.
Get Involved
Community matters!  When you join the Questrom community, you will also become a part of the clubs and organizations, broader BU and Boston communities. Check out our student life page to learn more about getting involved.
Curriculum
Please refer to your MSMS Student Handbook which will include information about the curriculum, registration, and more.
Career Coaching
Creating a meaningful career plan and executing a successful job search takes effort, and is an integral part of your graduate school experience. The Master's & PhD Center is a skilled and active partner that will work with you throughout this process.  You will receive more communications this summer from your career coach.