CONTACT THE GRADUATE ADMISSIONS & FINANCIAL AID OFFICE
---
Meet the Student Services Team 
---
The OMBA program has both staff and programs that have been specifically designed to support you throughout your learning journey. Your specialized support team consists of a Learning Facilitator and Student Success Specialist.
Learning Facilitator
Each semester, your POD (your 50-person learning group in the module) will have an assigned Learning Facilitator. They serve as your subject matter expert for each module and they are available to help you with all course related material. They will communicate with you on a regular basis about your coursework, hold office hours, and be available for one-on-one meetings. When it comes to questions about your courses, they are your first stop.
Success Specialist
Your Student Success Specialist will support you from the start of your program to graduation. When it comes to your student experience, advising, and university resources, they are your first stop. Your Student Success Specialist will help you navigate the program and your life as an online student. They will help plan your schedule, share best practices for learning online, suggest ways to engage in the program community, and guide you to the various university resources you may need to enable your success in the Online MBA program. Your personal Student Success Specialist will communicate with you regularly as you continue this learning journey.
Meet the Learning Facilitator team:
David Carrey, MS (Director, Learning Facilitators)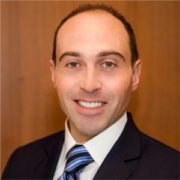 David Carrey has over twelve years of relevant experience in partnership building and business development, project management, international relations, education, and technology and has worked in over 7 countries, including the USA, Central African Republic, Egypt, Gambia, Italy, Colombia, the United Kingdom, and Yemen.
He has managed complex international projects including a USAID funded higher-education capacity-building project in Cairo and held roles including as a partnerships and data analytics lead for a philanthropic research consultancy in New York to drive the organization's focus on global philanthropy and CSR. In addition to acting as a proponent and thought leader on global philanthropy in the organization, he managed an array of relationships and networks including the SDGfunders project for which he was lead project manager. He also managed key partnerships in Asia, Europe, and Africa, one of which involved working with Nigerian partners on the ground to develop the Philanthropy Nigeria portal. David also led efforts to develop a global network of CSR consultancies around the world to support large corporates' corporate social responsibility and innovation efforts with regional and local contexts in mind.
David has an M.S. in Information and Knowledge Strategy from Columbia University where he went on to serve as a learning facilitator at Columbia University's graduate school for courses in Business Analytics Management and Visualization of Data and Information.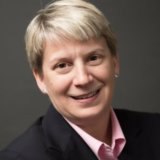 Joyce Boyd, MBA  
Dr. Boyd has a Doctorate degree in Business with a specialization in Leadership from Walden University, an MBA in International Business from Walden University, and a BA in communications from Walden University. In addition, she holds a Blackbelt in Six Sigma, an executive certificate from Harvard and several certificates from Villanova University. 
 
Joyce has over twenty-five years of experience in operations and executive management in a multitude of verticals. Her expertise has been in field operations, executive management, new business implementation, global expansion, strategic operations as well as mergers and acquisitions. Throughout her professional career, she recognized the gap between academic theory and real-world experiences. This was the catalyst in her pursuit of a doctorate degree to help bridge the gap and to help guide and coach my students. 
 
Dr. Boyd is the owner of Aisling Academic Academy and the co-owner of a global software development company with teams in the US, Mexico, and India. She also sits on the board of two non-profit organizations assisting in the definition and execution of sustainable strategies within these organizations. In her spare time, she is an avid runner and mountain biker.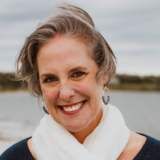 Aimee Phelps, MBA, PhD
Aimee Phelps earned her PhD in Education from the University of Rhode Island and her MBA from Cornell University's Johnson Graduate School of Management. As a passionate educator, Aimee has over 2 decades of experience designing and teaching graduate business courses (with a focus on HR and management) at the University of Rhode Island. Aimee is joining the SP 22 Mod 5 LF team with Jeff Leblanc (Mod 5 LF lead) and Courtney Jane (Mod 5 LF). Fun fact about Aimee: she has 2 sons, 3 dogs and 4 tattoos.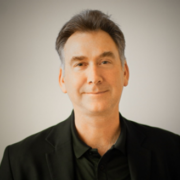 Alan Williams, MBA, MS
Alan has spent most of his career in the private sector with management positions in industrial and high tech in the US and Europe. He spent over a decade as Vice President with ARC Advisory Group, a leading technology research firm, and founded their European operation. He began his career as an Engineer with Invensys Corp before moving into various marketing, sales and regional management positions with Mitsubishi Electric, Emerson Process Management and ARC Advisory Group.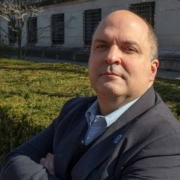 Carlos Ponce, JD, MA (UEPP), MSEL, DLP
Dr. Carlos Ponce is an educator, researcher, consultant, artist, and practitioner.
Currently a learning facilitator in Boston University Questrom School of Business' Online MBA program. He is also a part-time lecturer in the Columbia University SPS M.S. Nonprofit Management program, Dr. Ponce teaches International Nonprofits: Management & Perspectives. He also serves as Adjunct Faculty in the John Hopkins University MA in NGO Management program, where he teaches the Institutional Fundraising course. Dr. Ponce is also Adjunct Faculty in the University of New Hampshire Master of Science in Global Conflict & Human Security, where he teaches Global Governance & Human Security. Additionally, Dr. Ponce serves as a Lecturer at Northeastern University Global Studies and International Relations Master of Science Program, where he teaches multiple courses. Until August 2021, he was a Senior Lecturer in the Columbia University SPS M.S. Nonprofit Management program, teaching and developing the Governance, Leadership, and Managing the Mission-Based courses.
Dr. Ponce has over three decades of experience working in the fields of management, project implementation, governance, planning, organizational development, fundraising, nonprofit management, networking, public-private partnerships, social movements, human rights and democracy empowerment in the US and globally. He has managing, monitored, fundraised, and executed programs for an extensive portfolio of private and public programs.
In his free time, he is an artist, painter, devoting hours painting with sand, rocks, coral, and acrylic, painting directly at Cape-Cod beaches.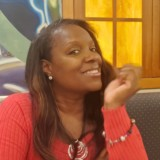 Jocelyn Williams, MS, Ed.D
Jocelyn Williams earned her Ed.D. in Organizational Leadership from Argosy University and M.S. in Human Resources from Troy State University. She has over a decade of teaching experience within higher education and taught disciplines in areas of Business, Organizational Leadership, and Human Resources. She also has substantive course design experience and is joining us most recently from Western Governors University. Jocelyn is joining the SP 22 Mod 1 LF team with Branka Tomic (Mod 1 Lead LF), Ed Martin (Mod 1 LF), and Jodi Kriner (Mod 1 LF). Fun fact about Jocelyn: she enjoys traveling and gardening.

Jamiel Vadell, PhD, MS
Jamiel Vadell serves as the CEO of Paradigm Leaders and is on a mission to help entrepreneurs and leaders to grow successful businesses. Trained in organizational behavior and management specializing in leadership, he has over 15 years in working with the military, private organizations, governments, and higher academic institutions. He specializes in communication, leadership, organizational culture and change, project management, information technology, strategic planning, and business development.  Jamiel has a Doctorate degree in Organization and Management with a specialization in Leadership, a Master in Science Administration in General Administration, a Master in Marriage and Family Therapy, and a Bachelor of Science degree in Biology/Health Profession.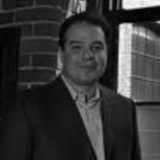 Pedro Arce, MA
Pedro Arce joined the BU OMBA team at the start of 2022. He has worked in the commercial banking industry for over 25 years for banks such as Bank of Boston, TD Bank and Peoples United Bank. He has consulted for Spanish and South American multinational companies for the past 15 years. He is actively involved in the Venture Capital arena as a partner with Vamos Ventures, a boutique VC firm out of Los Angeles. Prior to joining BU OMBA, he taught Global Management at Suffolk University for 11 years and served as an Academic Coach for Southern New Hampshire University. He has served on over a dozen non-profit boards and continues to serve and support non-profits in Greater Boston and the Merrimack Valley.  
Originally from Ecuador, Pedro has played and coached soccer and baseball for several decades and follows the Barcelona futbol club and the Red Sox. He holds a master's degree in Multinational Commerce from Boston University and a double bachelor's degree in Legal Studies and Sociology from the University of Massachusetts at Amherst. 
Charlotte Wang, MBA, MSDI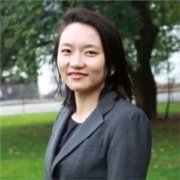 Charlotte joins the BU OMBA team from a Product Management and Data Analytics background, having held roles at organizations such as Liberty Mutual and Wayfair. Prior to business school, she advised Fortune 500 CIOs on a variety of topics related to digital transformation and technology spending at Forrester Research. Her passion for education and lifelong learning stemmed from her educational and professional journey spanning China, Canada, and the United States. Born and raised in China, she moved to Montreal, Canada for high school without speaking any English and French. She is excited to leverage her own educational experience to develop new pathways to higher education and economic mobility for traditionally underserved students. In her spare time, she is an avid reader, squash player, and gardener. She is a proud graduate of the MBA/MsDI program at Boston University and holds a BA in Economics from Yale.

Jodi Kriner, MS
Jodi Kriner earned her MS in Business Education from Southern New Hampshire University. She also holds graduate certificates in Management and leadership from Harvard Business School and Harvard Graduate School of Education and Online Instructional Design from Plymouth State University. She has taught as an adjunct instructor for the Winston School of Education and Social Policy and has vast experience developing and implementing teaching, learning, and student success strategies through an integrated digital learning experience. Jodi is joining the SP 22 Mod 1 LF team with Branka Tomic (Mod 1 Lead LF), Ed Martin (Mod 1 LF), and Jocelyn Williams (Mod 1 LF). Fun fact about Jodi (for all you fellow Celtics fans out there): she is a big fan of Larry Bird & the '86 Celtics.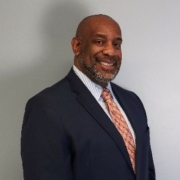 Dr. Edward Martin, MBA, CFP
Dr. Edward Martin has sampled the smorgasbord of professional activities – and believes that diversity has become a real strength.
During his career, he has managed investment advisors for a Wall Street bank and a major insurance company – guiding them to address the needs of clients for retirement and estate planning. Ed became a Certified Financial Planner™ nearly 30 years ago – long before the designation was popular. For seven years, he owned and operated four GNC locations and one IHOP franchise across three states. With the success of his franchise businesses, Ed decided to use this experience to help small business owners to maximize their growth potential and profits by opening Street Smart Consulting, Inc., where he provides struggling business owners with results-focused solutions. He specializes in all facets of business development, including management, sales, finance, marketing, and customer service.
Circling back to his roots, Ed co-founded Eagle Eye Financial Services L.L.C. to provide long-term oversight of their clients' financial goals and assets. And with a life-long passion for losing money at the racetrack, he has owned thoroughbred horses for the past two decades.
Along with earning the Certified Financial Planner™ designation, a bachelor's in finance, and M.B.A. in global business management, Ed has recently completed his doctorate in clinical nutrition, allowing him to provide nutritional advice "you can really stick to."
Besides feeding numerous horses, Dr. Martin has three teenage children that are either already in college or are soon to enter, so he doesn't see himself retiring any time soon!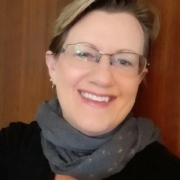 Kim Richards,
DNP, MBA, BSHI, RN, CNE
Kim Richards (she/her/hers) brings relevant industry experience in healthcare administration, quality and risk management, people leadership, and change management in both military and civilian healthcare settings and in higher education.  She has been a registered nurse for over 30 years and an educator in graduate programs for the past decade.  Kim earned her Doctor of Nursing Practice (DNP) in Nursing Administration at Samford University; she holds an MBA in Healthcare Management and a BS in Health Informatics from Western Governors University. She is a certified nurse educator and an active member of Sigma Theta Tau International and the American Nurses Association.  Before coming to BU, she managed a diverse team of faculty covering online graduate courses in organizational leadership, evidence-based innovation, informatics, and global health.
Kim is a life-long learner and first-generation graduate who is very passionate about facilitating great learning experiences. Both in and away from work, she is a vocal proponent for personal health and wellness strategies, brain-based learning, and mindfulness meditation. Kim is a wife and mother of a large family and enjoys music, yoga, and gardening.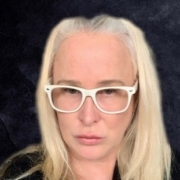 Dr. Courtney Jane, 
DBA, MBA, M.Ed
Dr. Courtney Jane holds a Doctorate in Business Administration from Argosy University (highest honors) a Master's in Business Administration from Dartmouth College, and a Master's in Education (Instructional Design) from Western Governor's University.  She earned her undergraduate degree from the University of California, San Diego with a double major in Economics and Political Science (cum laude).
Career:  Over her 20-year career in the business world her trajectory included positions at: The United States Treasury Department as an Economist; The Walt Disney Company as a Marketing Manager; Young & Rubicam Advertising as an Account Manager; Owner of a real estate finance and asset management company.
Academia:  Dr. Jane transitioned to academic 10 years ago and has worked at a plethora of domestic and international universities in roles including: Professor; Instructional Designer; Subject Matter Expert; Curriculum and Course Design; and Strategy Consultant.  As a mother of two, Dr. Jane sees the role of mother the same as that of a teacher, to nurture and support those she guides to success.
Meet the Success team: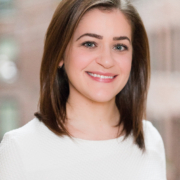 Meg Kenney, Ed.D.
As the Director of Student Success for the Online MBA Program, Meg Kenney (she/her) leads the team of Student Success Specialists in holistically supporting all the OMBA students. With over 12 years of experience in higher education, Meg holds a Doctorate in Educational Leadership from Johnson & Wales University. She earned her B.A. in Psychology and Religious Studies at the College of the Holy Cross and her M.S. in Counseling and College Student Development from Central Connecticut State University. Meg originally joined the Questrom community as an Assistant Director of Academic Advising in the Undergraduate Development Center, and prior to that, worked at institutions around greater Boston supporting student success through engagement, involvement, and advising. Outside of work, you can find Meg spending time with family and friends, enjoying weekends on Cape Cod, and keeping up with the latest in pop culture.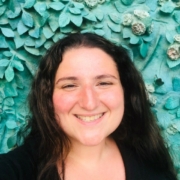 Amanda Alfano, M.S.
Amanda Alfano (she/her/hers) is passionate about student success, international education and graduate studies. She received both her Bachelor of Arts degree in Psychology and Sociology from the University of Rhode Island as well as her Master of Science in Human Development and Family Studies with a concentration in College Student Personnel. She has been working in higher education for over six years, with diverse experience in academic and student success advising, program development, event management, financial aid, billing and registration, education abroad and international education. Amanda understands what it is like to be an adult learner, as she had an eight-year gap between her undergraduate and graduate studies and is here to support you on your journey! For fun, Amanda loves to travel to new places and countries, collects Minnie Mouse ears, creates themed trivia and takes her Hogwarts house very seriously.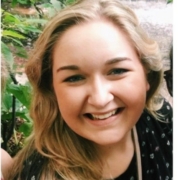 Alex Nulty, MBA
Alex Nulty has over six years of experience working in higher education, with a strong background in educational policy, course planning, and collaboration amongst faculty, staff, and students. Alex first joined the professional BU community as the Administrative Coordinator for the Department of World Languages & Literatures in the College of Arts & Sciences in 2016. Born and raised in Pembroke, MA, Alex is a proud Double Terrier, having received both her BA in International Relations (CAS '16) and her MBA (QST '21) from Boston University. Alex has personal experience balancing life as a full-time professional and part-time graduate student and has a strong passion for working with students as they progress through their programs of study.
Outside of work, Alex enjoys traveling and stepping outside of her cultural comfort zone, learning new languages, and has spent more than 20 years training as a nationally and internationally ranked figure skater!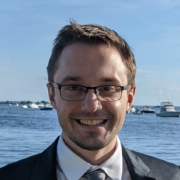 Mark Jambeck, M.Ed
Mark Jambeck has been committed to education and student affairs throughout his career. Originally from Connecticut, Mark completed his B.A. in Psychology at the University of Connecticut in Storrs. In the years that followed, Mark spent time in various educator roles, including work in special education classrooms, academic tutoring, and student services, before moving to Boston to pursue his M.Ed. in Higher Education Administration at Suffolk University. Since moving to Boston, Mark has had the pleasure of working with students at several different institutions, including roles in career counseling, advising and instruction, and in student affairs. Mark is passionate about advancing the academic and career goals in the students that he works with and is excited to continue that work as a Student Success Specialist at OMBA.
In his free time, Mark enjoys spending time with friends and is an avid board gamer (even if he usually loses) and sports fan.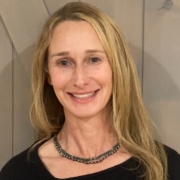 Meghan Granger, M.A., CAGS
Meghan Granger (she/her) is passionate about supporting students as they clarify, balance and pursue their academic, professional, and personal interests and goals. She earned her M.A. in Higher Education Administration from Boston College, B.A. in English from Villanova University, and CAGS in Educational Leadership from New England College. Meghan has a wealth of experience in K-12 and higher education in admissions, counseling, advising, student support, administration, and program development. In addition to working in traditional educational settings, prior to joining the OMBA team, Meghan spent nearly a decade supporting online learners as a counselor and administrator at a virtual school.
Outside of work, Meghan enjoys spending time with her family and friends (preferably at the beach or on the ski slopes)!
You will find out your assigned Learning Facilitator for Mod 1 and your Success Specialist during MOD 0. We can't wait to meet you!