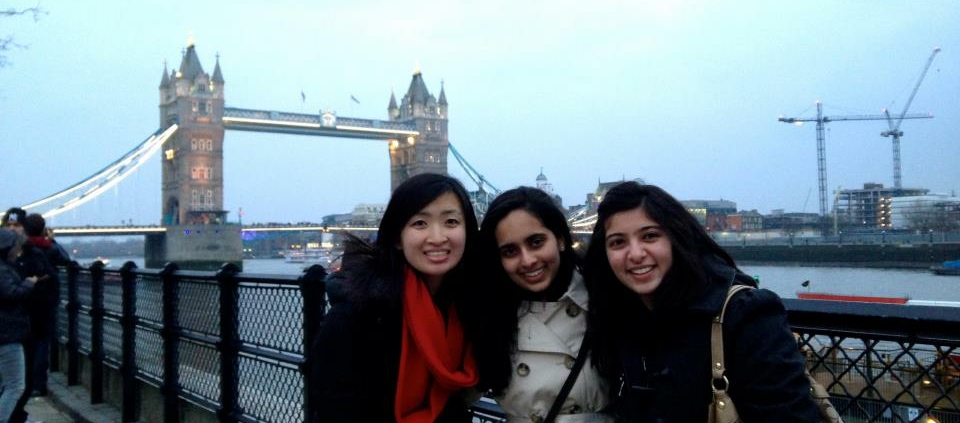 Erin Lam, London Internship–Management Track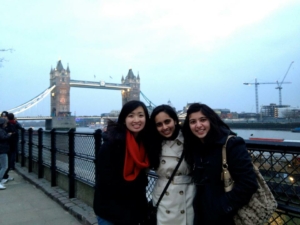 Interned in Information Systems and Marketing at Whizz-Kidz, Spring 2013
Internship: I interned at Whizz-Kidz, a non-profit organization that raises funds to provide mobility equipment for physically and/or mentally disabled children throughout the United Kingdom. My primary responsibilities involved the Children Services Department, where I collected and analyzed client information through a central database and then relayed the information to improve their overall business processes. In addition, I assisted in creating marketing strategies and preparing for the charity's participation in the London Marathon.
I Learned: My internship experience gave me an intriguing insight into alternative health care policies. It is well known that there is a free health care system throughout Britain. Thus, in comparison the United States systems, this indicates very different responsibilities for health professionals, technology, insurance companies, and sponsors in Britain.
I also learned how cultural and/or overall environmental differences can impact businesses and the way in which managerial procedures are run. Amongst the scope of politics, technology, and other environmental factors, business managers must be cognizant of the discrepancies between domestic and foreign markets then adjust their strategies when managing operations elsewhere. I did not realize how important cultural understanding was until it affected me in my workplace.
Comparing/Contrasting My Work Experiences: A major similarity I noticed between my work experiences in the U.S. and the U.K. is the high degree of working in teams. Both experiences encouraged team work in completion of a project as well as introduced me to people with unique cultural and ethnic backgrounds.
An intriguing activity that I experienced in London was weekly "afternoon tea" where different departments would bring food, snacks, and tea to celebrate the end of each week. This enhances office cohesion and introduces people from different departments to each other who would not have met each otherwise. It was unlike anything I have ever experienced before in the work place.
Hardest Part: Working under culturally different ethics and adhering to them was a major challenge for me. I realized that the way in which problems were resolved was very different in my London internship than my previous work experiences in the U.S. I once worked at a technology consultant group in the U.S. where compromising with the client was the ideal approach to settling a dispute. Meanwhile, at my internship in London, most of their work practices seemed more focused on finding the most effective solution to a conflict. This was especially difficult when working in teams because I was often tempted to make a compromise while my teammates were more focused on figuring out which of the options was the "right solution." Finding the balance between 'compromising' and 'directly solving' was incredibly satisfying and led to impressive results.
Best Part: Meeting and making British friends! It was strange to be considered as 'the visitor from America,' but they taught me so much about their culture and took me to places I would not have gone to otherwise.
https://questromworld.bu.edu/studyabroad/wp-content/uploads/sites/22/2013/05/London_Lam_3.jpg
720
960
admin
https://questromworld.bu.edu/studyabroad/wp-content/uploads/sites/22/2022/05/Questrom_icon-red-horizontal-1-300x109-1.png
admin
2013-05-09 11:56:33
2022-10-11 20:09:29
Erin Lam, London Internship–Management Track