Illicit Cheeseburgers, Monsoon Rains and Self Help Groups: Week 4 at RBI
Thirty-four. That is the number of malaria tablets Chris has left, and also how he has been counting down the number of days we have left in Pune.  Since we are only here for 15 more days, Chris has devised a complex formula for calculating how many days remaining, where he takes how many malaria tablets he has and subtracts 19 (he has 19 extra tablets plus another 9 tablets at home as he has to take the malaria tablets for 4 weeks upon arriving home which is 28 days). That should give the days that we have left.
The relentless deluge over Pune this week heralded not only the coming of the long-awaited monsoon rains but also marked for us the passing of our internship's halfway point. Though the frequent downpours threaten the Americans' continued education in cricket, we refused to let the grey skies dampen our spirits. As such, Saturday evening saw us head for the delicious food promised by a bastion of traditional Indian cuisine, the German Bakery. Almost unanimous approval resulted, although one of us was devastated to order the Arrabbiata only to be presented with what was, indisputably, Bolognese. However a return seems inevitable, due to the whispered promise of some illicit bacon cheeseburgers, a luxury we have only dreamt of these past three weeks. After consuming outrageous amounts of Banoffee pie, German Sachertorte and Baked Cheesecake for dessert, we journeyed across Pune towards the High Spirits Café, where at least one of us found greater leeway in his Indian relations. A relaxing Sunday closed the weekend, though Liam and Ollie still succeeded in soldiering to next door's Frozen Monkey for an afternoon gin and tonic.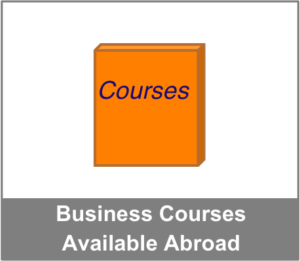 The highlight of our week was a field trip taken on Tuesday to visit Chaitanya, an NGO dedicated to building the capacity of the rural poor, particularly women and children, by promoting self-reliant and sustainable institutions to enable them to lead the process of development for a better life. This mission is achieved through the promotion of self-help groups (SHGs) which allow for group saving and borrowing in small villages. (Yes I did say self-help group, and yes I did abbreviate it.) Chaitanya facilitates these SHGs and their formation into local Clusters and larger Federations of 200-400 SHGs. Since being founded by Dr Sudha Kothari in 1989, Chaitanya has grown to have a reach of over 116,000 women across the state of Maharashtra! As well as providing these women with opportunities for saving and borrowing, they also provide training in a range of areas including legal, healthcare, financial literacy and improving livelihood. The women who go on these free training courses then return and share their knowledge with other villagers, contributing to the village's capacity to sustain itself without outside assistance. We were taken to visit one such village where we were invited to the self-help group's monthly meeting. Through Ashwini, our translator from the RBI (our Marathi is unfortunately lacking) the group was revealed to be a well-organised and professional institution, and our conversations with the villagers showed us the confidence and independence they had found through the SHG and the friendships that had formed in the process.
Chaitanya's work in that one village, replicated in thousands more throughout Maharashtra, has improved the lives of countless women and their families. The good that has come from one woman's belief in developing the capacity of others was inspirational for us all and is reminiscent of the words of Nelson Mandela:
"What counts in life is not the mere fact that we have lived. It is what difference we have made to the lives of others that will determine the significance of the life we lead".
James Wright, GEO RBI intern

https://questromworld.bu.edu/studyabroad/wp-content/uploads/sites/22/2015/07/rbi-village-visit21-scaled.jpg
1440
2560
admin
https://questromworld.bu.edu/studyabroad/wp-content/uploads/sites/22/2022/05/Questrom_icon-red-horizontal-1-300x109-1.png
admin
2015-07-30 16:20:35
2022-10-11 20:07:16
Illicit Cheeseburgers, Monsoon Rains and Self Help Groups: Week 4 at RBI