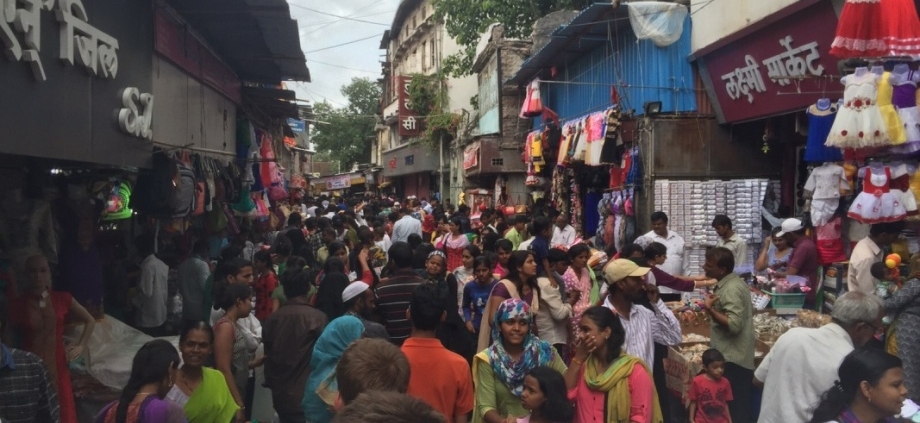 Jewel of the East: Week 3 at RBI
As we near the halfway point in our internship, we have started to become accustomed to the daily routine at the RBI. Friday evening rolled around, the working week was over, and it was time to celebrate the two birthdays in the group. The Wari pilgrimage was making its way through Pune, reducing the city to a standstill; we found ourselves bound to the local vicinity. Forced to travel on our weary legs, we managed to stumble to our oasis: the Frozen Monkey. Sweet relief flowed through our bodies as we supped from the golden nectar filled chalice that is the frozen monkey beer tower.  As the GEO team will be able to testify, a night of revelry was had…
James departed in the early hours of Saturday morning to meet his parents, who had ventured across the plains on holiday. In losing James, we had also lost our silent guardian, our watchful protector. Without the group's self-appointed tour guide, we were distinctly lacking in cultural knowledge and thus, found ourselves jumping into rickshaws and heading to the local sports shop. After a successful shopping spree, we returned kitted out in our 'replica' Indian cricket shirts and armed with bat and ball, we were ready to educate our American counterparts on the beautiful game of cricket.
After a long and lazy Sunday morning we set about exploring what the market streets of Pune had to offer. Pungent aromas tickled our nostrils, the hustle and bustle commerce spilled onto the streets. We wove our way through crowds, industry and enterprise greeting us at every turn. Marvelling at the rapid progression of the genetic modification of animals in India, two herds of cattle waltzed lazily past us, a fifth limb emanating from the nape of their necks. We ventured into a 'tailors' with the intention of leaving with a made to measure suit. The reality found us, marred by the language barrier, with no such luck.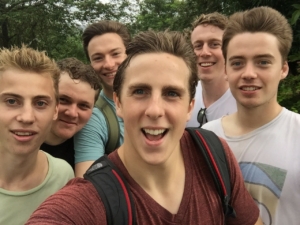 As the start of the working week raised its head, we awoke from our restful slumber and were once again greeted by the resident yoga master press ganging unwilling volunteers into bodily contortion. Work progressed at a rapid rate, with minimal distraction and a level of intensity in the office unmatched by even the most motivated of workforces. The only relief we allowed ourselves came on Brent's birthday when we descended upon BBQ Nation for a feast of heavenly meats: fragrantly spiced prawns, succulent chicken, melt-in-the-mouth cod. It is safe to say that we left thoroughly satisfied.
We now leave you to dwell on the sombre words of one of our own, a reference to our dwindling time here in paradisiacal Pune:
"Weep not for what you have lost but for what you are yet to lose" (Desimone, 2015).
https://questromworld.bu.edu/studyabroad/wp-content/uploads/sites/22/2015/07/rbi-2.jpg
690
920
admin
https://questromworld.bu.edu/studyabroad/wp-content/uploads/sites/22/2022/05/Questrom_icon-red-horizontal-1-300x109-1.png
admin
2015-07-30 13:49:19
2022-10-11 20:07:16
Jewel of the East: Week 3 at RBI