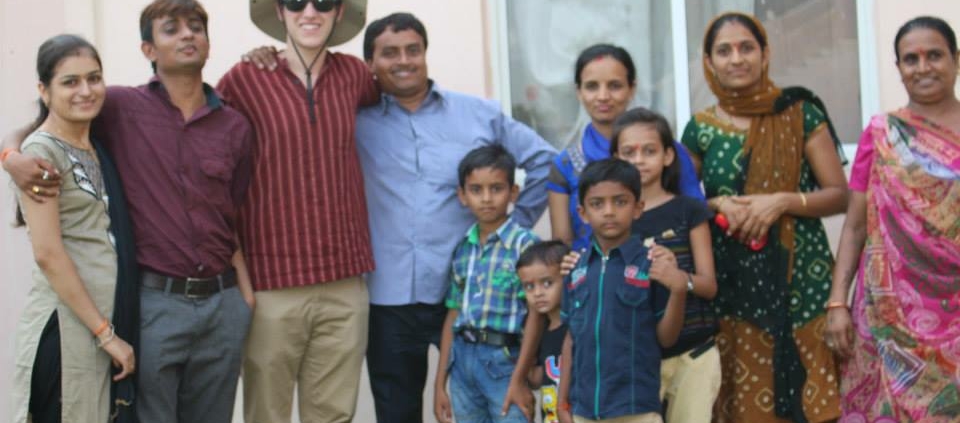 Entrepreneurship Development Institute of India – Week 5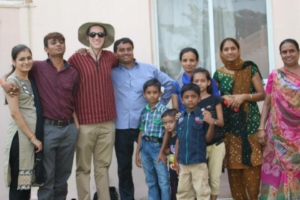 Time flies when you're having fun, or when you're visiting twenty-two small scale industrial facilities, interviewing their owners, drawing conclusions, and proposing solutions for their problems.
About two weeks ago, my partner, Tony Marinov, and I returned to Baroda to conduct our research assignment. Before departing, we designed a nearly fifty-question, thorough questionnaire attempting to analyse all the issues surrounding access to finance and employment within the Makarpura Industrial Cluster. While our un-air-conditioned, barbed-wire enclosed office space was not a luxurious accommodation during our time in the field, this time we were expecting it.
Even though I've spent over a month in India so far, I did not feel like I had truly lived here until my time in Baroda. Our first visit to the city was too abbreviated to really gain our bearings. With a more extensive second visit, Tony and I were able to fully immerse ourselves as locals. We made friends with our neighbours, played soccer with the village children every night, ate at the local markets, hell, we even organized for milk to be delivered to the office every morning!
Every day we got a rickshaw to and from association driven by a man named Ravi. While he knew very little English, Ravi immediately became very close to us. He told our interpreter at one point that he did not think of Tony and us as "customers," but rather as "close friends." A fifteen minute rickshaw ride everyday would turn into an hour of hanging out with Ravi's fellow Tuk Tuk drivers, stopping for Chai on the way home, and taking loads of photos. I began to realize just how important photos are to the culture of India. Ravi didn't have a phone or computer to receive the pictures, so we sent them to his brother just so he could look at them. Our last day in Baroda happened to be Ravi's birthday, so Tony and I took him out to a hotel for a birthday lunch. He was incredibly appreciative. Even back at EDI, he still calls from time to time just to check in and practice his English.
In terms of the actual work, we could not have asked for a better sample of Industrial Units. While there were a striking amount of similarities between companies, it was their differences that strengthened our research, and supported our proposals. Tomorrow, we give our final report to a panel of professors and EDI staff. After compiling our near 40-page report, coming up with (hopefully) helpful proposals, I could not be prouder of the work we've done.
As a group we've continued to explore Gujarat and beyond. From our delightful weekend in the lake city of Udaipur, Rajisthan, to the hectic streets and markets of Ahmedabad, I firmly believe that there is no better way to really get to see India than working here. We are not on vacation, but rather forced into daily Indian life, even if that means sometimes stepping out of our comfort zone. Had our group not been open-minded or adventurous, we would never had observed the beautiful ritual of call to prayer in a mosque. We would never have tried some of the best food I've tasted. Sure, I might not have spent so much time in the bathroom, but I'll leave India knowing that I took full advantage of everything this country has to offer.
With just a few days left working at EDI, Chris, Justin, Joe and I are gearing up for our big cross-country trip to Mumbai, Jaipur, Agra and New Delhi. At times I've been desperate for western customs, and it sure hasn't been smooth sailing, but with only two weeks in India left, I'm coming closer to admitting that I might actually miss this place.
George Stern, GEO EDI intern
https://questromworld.bu.edu/studyabroad/wp-content/uploads/sites/22/2015/08/George-and-friends.jpg
640
960
admin
https://questromworld.bu.edu/studyabroad/wp-content/uploads/sites/22/2022/05/Questrom_icon-red-horizontal-1-300x109-1.png
admin
2015-08-17 15:51:46
2022-10-11 20:07:16
Entrepreneurship Development Institute of India – Week 5