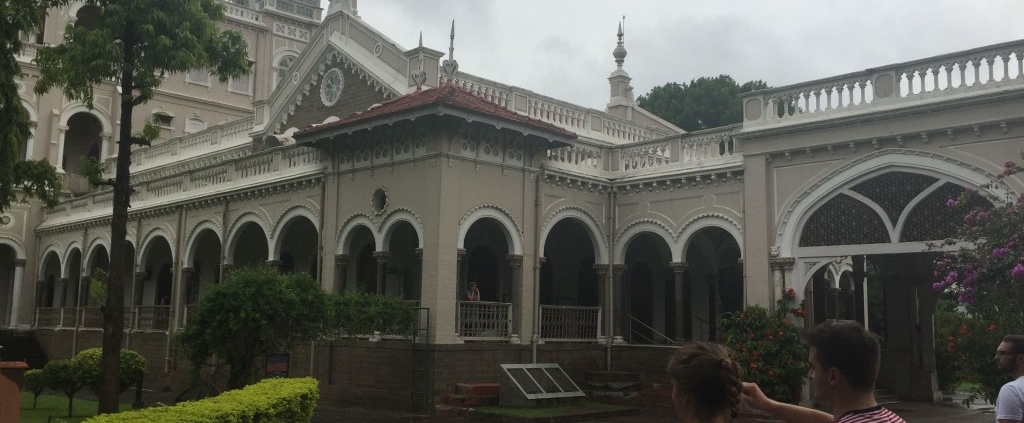 RBI Week 3: Seeing the Sights
Namaste, time is flying by and week three is proving to be the most exciting week yet. We, Valentin Ayer and Dominic Oulton, are finally getting acclimated to Pune and want to begin travelling outside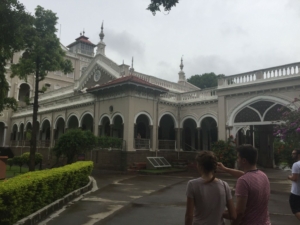 of the city. Originally we were planning on visiting the animal reservation in Gir, however due to Monsoon season the conditions were not ideal. Currently, we are working on planning a trip to Goa. An Indian province and former Portuguese colony, Goa is known for it's gorgeous Portuguese white-wash architecture and beautiful beaches. It is located about twelve hours south of Pune and we are planning on taking the night bus – we're looking forward to it!
Last Friday we got off work early and the Reserve Bank supervisors took us site seeing a long with visiting central bankers from neighboring countries. Our first stop was the famous Aga Khan Palace built in the 19th Century and made famous by Gandhi's 2-year imprisonment after his decision to launch the Quit India Movement. During his time there both his beloved wife and close secretary died. In fact, all of their ashes, including Gandhi's, are buried there and the palace has been turned into a museum commemorating Gandhi's journey and legacy. After, Aga khan palace, we went to Shaiwar Wada, a medieval fort in the middle of Pune. The views from the wall and towers were beautiful and the garden was quite nice. We capped off Friday with burgers and steaks at the Hard Rock Café as we all missed western cuisine. It was a lot of fun and Dom volunteered for a burger eating contest; he ended up getting first place while also setting a new café record.
During this week we went to the zoo in Koregaon Park and got to see a lot of animals ranging from buffalo weighing a metric ton to white tigers and leopards. We've also attended some lectures which were generously planned by the RBI for us. The first one was rather serious and involved India's monetary policy a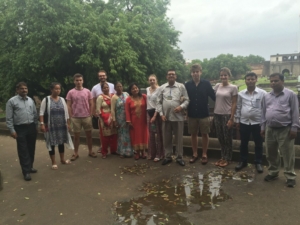 nd the structure of banking system; we learned a lot about the specific challenges India faced and how their policy was tailored to it. The next lecture was more informal and involved Indian art, culture, and spirituality. Through this lecture we learned about the identity of different regions of India and the sheer diversity in language and culture throughout India.
As for our work, it is coming along very nicely. We've just finished our research and have begun outlining and writing the actual report. In fact, our supervisor kindly organized for over 70 bankers to take a survey which we created in order to gather data on our subject: Financial Consumer Protection in the Financial Services Industry in India.
India is colorful, loud, pungent, intense, and we're excited about our next three weeks here.
GEO RBI Interns
https://questromworld.bu.edu/studyabroad/wp-content/uploads/sites/22/2016/07/rbiweek3.jpg
768
1024
admin
https://questromworld.bu.edu/studyabroad/wp-content/uploads/sites/22/2022/05/Questrom_icon-red-horizontal-1-300x109-1.png
admin
2016-07-14 17:41:44
2022-10-11 20:06:52
RBI Week 3: Seeing the Sights