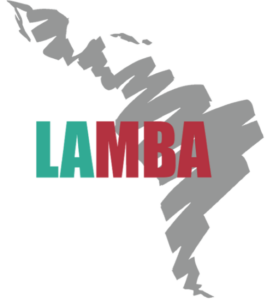 |
Newsletter

– March 2021
Alumni Spotlight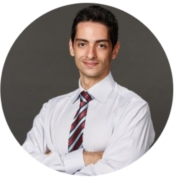 Antonio Jimenez
Graduation year: 2012
Program Degree: MBA
Current Position: Global Account Manager at Sensata Technologies
LinkedIn: https://www.linkedin.com/in/antoniojimenez1/
During his time at Questrom, Antonio Jimenez (Questrom '12) was featured in Poets and Quants, 2017 Best MBAs
Fidel: Country of Origin? 
Antonio: Venezuela 
Fidel: Tell me, What have you been doing since you graduated from Questrom? 
Antonio: For my MBA Internship, I worked as a Leadership Development Intern at Sensata Technologies. Sensata is a $3.5 billion company headquartered in Attleboro, MA,  that designs and manufactures sensors and controls for the automotive industry and offers other industrial applications. Before Questrom, I worked as a mechanical engineer for General Motors back in Venezuela. After Questrom, I was offered a job at Sensata, so it was a pretty good fit.
At Sensata, I entered into their Leadership Development Program, which was different from other LDPs that were two years with six month rotations between departments. Here, our rotations are much longer as the company feels that six months is not enough time to fully learn a role to really add value to the company – and so, we have one, to one-and-a half year rotations. 
My first rotation was as a Product Manager handling core technologies for the company. The role was primarily a combination of marketing and operations. From that, I transitioned into a Product Marketing (North America) role, working on creating value propositions, and pricing for core technologies. One of the mega trends has been electrification. As the architecture of vehicles have changed, these architecture changes have driven different sensor needs. In that role, I was able to explore different sensor needs for new vehicle architectures, within the same commodities, focusing on thermal management. I did that for two years.
Currently, I'm a Global Account Manager and have been doing this for almost a year. My focus is in the heavy-duty vehicle space such as Volvo trucks (globally), and Navistar (North America). My main task is to expand our business selling our core technologies capitalizing on mega industry trends such as autonomous ro driverless vehicles, electrification of vehicles and smart-connected vehicles. I am at the end of this rotation, and will be graduating into my next role, hopefully, by Q 2 next year.   
Fidel: Any clue on what your next role will be? 
Antonio: Right now it looks like it could be an advisory business development role within the heavy vehicle segment. 
Fidel: What is your current elevator pitch?
Antonio: Uhm…
I don't have an elevator pitch. I haven't, I haven't worked on that for so long, but I am working towards a general management track. In general management, you don't have to be great at everything, but you have to be good at many things. So that's what I'm exploring right now. 
I've always been attracted to the business side of things; even as an engineer. And even when I worked for General Motors in Venezuela, I managed my own business with my sister. 
Fidel: What type of business?
Antonio: We ran a peanut butter factory. (laughs) 
At that time, Peanut butter was not very well known in Venezuela. Many people initially confused our product with margarine butter, until they found out it was a different type of butter. 
FitFood was the first healthy food manufacturing company in Venezuela. Starting from my small kitchen making products and selling them through social media, FitFood is now in more than 40 stores across four cities in Venezuela. We are able to employ more than 10 people who truly need work in these difficult times. Our products have touched hundreds of lives. Operating in a country with so much scarcity, it is incredibly rewarding when our customers thank us after trying our products. Filled with excitement, they explain to us that they can now provide healthy snacks for their children who have dietary restrictions.
Fidel: So… From Peanut Butter to Automobile sensors!
Antonio: I know! (laughs)
Fidel: What is most memorable to you from your time at Questrom? And what impact did your time at Questrom have on your career?
Antonio: I'm still in contact with most of my friends from LAMBA. We still see each other at least once or twice a year. [I'm] actually spent last Christmas with a couple of them.
I love B.U. I had a great time during my two years at Questrom. Even though you dont make alot of money being a student, I really liked the student life, and really enjoyed the professors.  
Questrom had a big impact in my career. It was the bridge to getting a job in the U.S., and it developed my business savvy, my english, and my leadership skills.    
Fidel: What are some words of advice you would give first years as they prepare for their summer internship?   
Antonio: You can't start early enough. I spent 80% of MOD-2 focused on finding an internship, and it paid off when I got my first offer in February. 
Make sure you spent as much time as possible applying to the internships you want, and the internships that will get you the type of job you want to get when you graduate. 
Internships are also a great opportunity to try different things if you don't already know what you want to do. In my case, I was specifically interested in a Leadership Development Internship because I didn't know exactly what I wanted to do, and wanted to prepare myself for a general management track. 
So yes… You can't start early enough, and make sure to dedicate the recruiting process as much time as possible. 
Fidel: What are some words of advice you would give second years as they prepare for their post MBA career?
Antonio: For international students like us that come from different countries – we have a set-amount of time to look for a job before we have to leave the country, which adds an extra level of stress to the job search. But do not stop trying. You are going to face many difficulties that the classes before you did not have to face due to the shifts brought by COVID. I am hopeful that by the middle of next year, the market will start to open up, and things will be alot better than they currently are. Make sure you are developing relationships, and leveraging your network. Make sure you are reaching out to alumni. It will be critical to not give up or allow yourself to be discouraged. 
Fidel: How do you envision the future of the Latinx community in your industry? And what can we do to make it happen?
Antonio: The Latino presence is starting to grow, partly because the low labor rate in Latin America has driven companies to establish manufacturing plants there. This is allowing companies to discover a lot of talent there, and many are recruited for high level jobs. 
For example, Sensata has one of the largest manufacturing facilities in Mexico. There's a lot of people from Mexico who have been promoted to senior management roles, and some have even been relocated to the U.S. 
This presents real opportunities for Latinos outside of the U.S. With more and more manufacturing plants being erected throughout Latin America, the opportunity for Latino growth is growing. For example, the Senior Director of Engineering at Sensata is from Peru. The key to landing these opportunities is really going above and beyond to show your capabilities, and shine. 
Fidel: Words you live by? 
Antonio: "Never give up!"
You have to be persistent. When you give-up is when you lose. 
Contact Info:
Website: www.sensata.com/