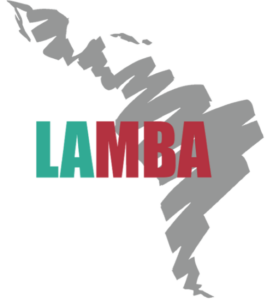 |
Newsletter

– December 2020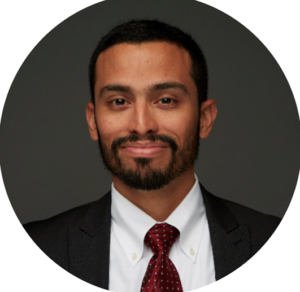 LAMBA ALUMNI SPOTLIGHT: Alejandro Molina
By Diego Erdmenger
LAMBA SPONSORED EVENTS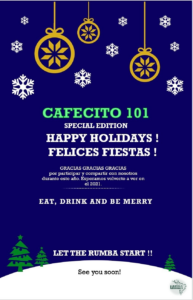 We had fun with people from several parts of the world. Asia, Africa, and America got together around sharing experiences in the language of ¨El Quijote¨.
OTHER IMPORTANT EVENTS HAPPENING THIS MONTH
Diverse Leaders in Impact Careers Panel 
Interested in learning how to find your purpose and make an impact through your career? Join Inspiring Capital (https://www.inspiringcapital.ly/) this week and learn from profound diverse leaders ranging from the tech industry to the non-profit space. Hear first-hand their personal journeys on how they leveraged professional development opportunities as well as the obstacles they faced to get to where they are today.
The panel entitled: "Diverse Leaders in Impact Careers" will be hosted on two different days of next week.
Registration is below:
Session I: Diverse Leaders in Impact Careers, on Tues Dec 8th, 5-6pm ET.
Speakers
Maria del Toro: IC Alum & Social Impact Consultant, Philanthropy Leadership
Nuno Guerreiro: Head of Industry, Google, For-profit Leadership
Session 2: Diverse Leaders in Impact Careers, on Thurs Dec 10th, 5-6pm ET.
Speakers
Austin Serio: CEO and Co-founder of Shockalk, Entrepreneur
Naima Pittman: Senior Analyst at Project Evident, For-profit Leadership
DECEMBER SPECIAL CONTENT
Holiday Spotify Playlist
For holidays, Latin American MBA Association has created a playlist in Spotify to share the songs that make us happy. Open the list in Spotify App and enjoy!
Holiday Latin Drink Recipes
(ALERT: +21 content) We bring the best selection of two delicious drinks to taste along with friends and family in the safety of our homes this holiday season! Here the recipe: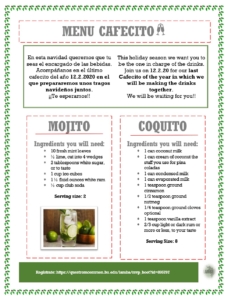 Cooking Class: Alfajores Argentinos
To boost our energy levels in the closure of a challenging Fall Semester, LAMBA Association programmed a sugar injection of delicious Alfajores Argentinos in one virtual cooking class. Chile, Costa Rica, Argentina, Mexico, Colombia, Ecuador y Argentina gathered to cook that delicious recipe from south of  the continent.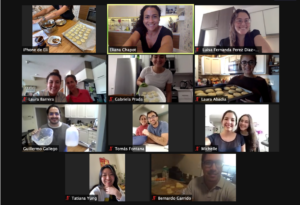 LATINO ASOCIATIONS TO BE AWARE OF
PROSPANICA
Prospanica is an organization whose mission is to empower and enable Hispanic MBAs and business professionals to achieve their full educational, economic, and social potential. Learn more…
ALPFA
Alpfa is one of the largest and longest standing latino organizations in the US. They host several events and in BU are present through the Undergraduate Questrom Latin organization. Learn more…
AMPLIFY LATINX
Amplify Latinx is a non-partisan, collaborative movement whose mission is to build Latinx economic and political power by significantly increasing Latinx civic engagement, economic opportunity and representation in leadership positions across sectors. Learn more…