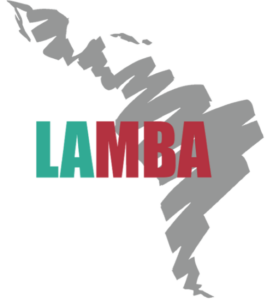 |
Newsletter

– December 2020
Alumni Spotlight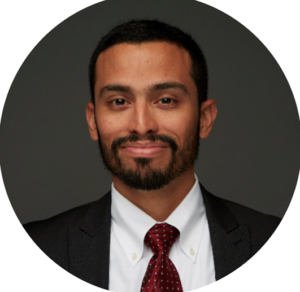 Alejandro Molina
Graduation year: 2020
Program Degree: MBA
Current Position: Financial Analyst- Boston Scientific
Contact: linkedin.com/in/alejandromolina5/
Alex Molina hold a B.S. in Business Administration from the University of Florida. Prior arriving at Boston University, he worked as Supervisor in the Business Valuation and Litigation Support department at MBAF, a top-40 accounting and advisory firm. During his internship he acted as a financial strategy intern at American Airlines.
During his time at Questrom, Alex participated in BU Link day and Global Ventures Consulting Club; also, he served as VP of Finance for the Latin American MBA Association (LAMBA). With a great passion for his Latinx roots, Alex is always interested in expanding and advising the LAMBA community.
What does it mean for you to be a proud Latinx in corporate America?
I see it as a great opportunity to share my unique Latinx culture with others who might not have had the chance to experience it. It's also an opportunity to offer a unique and diverse perspective to things in the workplace. Corporate America is all about bringing the best ideas and solutions forward, and I feel the diversity and perspective that the Latinx community bring to the table can be key in that process.
What does LAMBA mean to you?
LAMBA is a great way to connect with classmates who shared similar experiences to mine. Although I enjoyed meeting all my classmates, LAMBA was a great opportunity to create strong relationships based on common interests. It was also a great way to share the Latin culture with other people through the great events we put together as a club.
What can you say about your experience at Questrom?
Questrom was a great experience both in the classroom and out. The great selection of classes offered gave the opportunity to achieve my objectives of improving my technical skills and my "soft skills". The extracurricular activities I got involved in (Link Day, Global Ventures Consulting, LAMBA, intramural sports) helped me strengthen the relationship with my classmates. I'm certain I wouldn't be the person I am today if it wasn't for my time at Questrom!
Any advice for current MBA candidates?
Get involved in as many events as you can. Take advantage of programs like Link Day, it's a great opportunity to apply what you've learned in class to help organizations in need. And enjoy THIRSTY THURDSAYS! it's a great way to get to know your classmates better in different environments.
How do you envision the future of the Latinx community in your industry? And what can we do make it happen?
The ideal workplace is one where everybody can be authentic. By promoting conversations related to diversity and the Latinx community, companies can foment an atmosphere of acceptance and inclusion.
The medical device industry is mostly centered around the client. Success is determined by the company's capacity to connect to the patient. By promoting diversity companies are in a better position to connect with the increasing Latinx population in America.