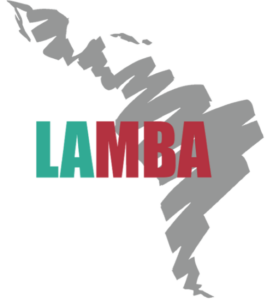 |
Newsletter

– March 2021
Alumni Spotlight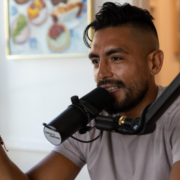 Diego Torres-Palma
Host of Startup to Storefront (Podcast)
Graduation year: 2012
Program Degree: MBA
Current Position: Founder at Ventana Ventures
Instagram: https://www.instagram.com/diego_ventures/
Twitter: https://twitter.com/DiegoVentures
Website: www.ventanaventures.io
For many of us, an MBA serves as a catalyst for change – be it a switch of industries, disciplines or locations. For Diego Torres-Palma (MBA, Questrom '12), it was all three. Indeed, it is known that an MBA, unlike a customized or specialized MS program, offers the cross-functional, multi-disciplinary perspective needed to be successful in any executive role. More than a career switch, a career change is a form of personal and professional reinvention – and reinvention has been a key part of Diego's professional journey. 
Born in Lima, Peru, Diego grew up in Massachusetts and received a B.S. in Civil Engineering from UMass Amherst and his MBA from the Questrom School of Business at Boston University. After a short stint as a civil engineer, Diego ventured into the Fashion-tech space with the launch of OoOTIE Boston Bow Ties, and followed that with a move into the data analytics space where he co-founded a start-up. Today, Diego has shifted his focus to real estate development and is founder and managing director of Ventana Ventures. Additionally, Diego is the founder and co-host of the successful podcast Startup to Storefront. The podcast is centered around the success stories of business founders, while focusing on the often untold challenges of launching a business. 
I connected with Diego for our March Alumni Spotlight; here's what he told me:
Fidel: Country of Origin? 
Diego: I was born in Peru.
Fidel: Boston Celtics, or LA Lakers? 
Diego:  "Dude… Celtics. Forever. Every Boston team forever! It's that simple!"
Fidel: What is your current elevator pitch?
Diego: You know… It's a good question. My elevator Pitch?
Ventana Ventures is a business predicated on creating things that speak to the societal fabric and we only focus on brewery's and coffee shops because of that. For one, I think breweries are the new church, and two, I think coffee shops are important parts of American Culture. So, what we look to do is bring those two elements in a completely different way. From a real estate perspective, it gives us an opportunity to build community. That's the way we approach real estate development, and we try to have a lot of fun doing it. We focus on enrichment over disruption. 
Fidel: I saw that you also host a podcast titled Startup to Storefront – How did that happen? 
Diego: This is actually a good story for LAMBA. I've been an entrepreneur my whole life. I went to school for civil engineering – worked in that for a bit, after, I started a bow-tie company [named OoOTIE Boston Bow Ties in 2010], and towards the end of 2014, I joined the founding team of a San Francisco based data analytics startup. I had a solid understanding of the skill that is raising capital, starting company's, putting together decks, and understanding the big picture of running a company and the resources needed to scale the business. [with the start-up] we went through a startup accelerator program in San Francisco, Y-Combinator, which is probably the most highly regarded  accelerator program in the world. Soon I realized I was one of the few Latinos in the tech world at an executive level. 
[Eventually,] we leave San Francisco and decide to launch into real estate development with a brewery. And so, as developers, we meet with a Mexican Brewery from San Diego that makes beer using Mexican ingredients. And we wanted to bring it to a city that is also very Latino in terms of demographics because our whole thing is "Enrichment over disruption".  I don't want to come into a Latino community and open a KFC – those things don't align, even though I might make a lot of money doing it! So, as we meet with the Brewers and pitch our idea, we agree that it fits with the community. But as we are working, I start to understand that these guys have no idea how to make a business deck. They have no idea how to raise capital. And they're entering a world that very few Latinos actually understand. This is when the huge light bulb just went off in my head; I had been navigating this world and learning these skills that unfortunately our [Latinx] community doesn't always get exposed to.
And then it hit me! I was like, "I need to start a podcast about this. I need to create a platform where we share founder stories." 
So, with Start Up to Storefront, we highlight the challenge that is raising capital to fund business ventures. The challenge of running, and growing a business – the hiring and firing of staff – and provide an insight that is not so easily accessible to entrepreneurs taking the risk of starting and running a first business. I think seeing is believing. If you see someone that looks like you doing it, then you're more likely to take the risk and do it too. Representation is powerful. 
(Check out the podcast here: https://podcasts.apple.com/us/podcast/startup-to-storefront/id1477095646)
Fidel: My next question is, what is most memorable to you from your time at Questrom? And what impact did your time at Questrom have on your career?
Diego: When I started at Questrom, I had just started OoOTIE Boston Bow Ties, and was big on putting into practice everything my professors were teaching. When I learned accounting, I was like, "I'm going to do the accounting for my business". When I took strategy, I thought about my business and worked on it's five P's. Every time we learned something, it was important for me to literally apply that to my business. 
Fidel: What are some words of advice you would give first years as they prepare for their summer internship? 
Diego: I think it goes back to that last question. You're learning so many things that a lot of companies can really benefit from. And I think that many students don't realize how valuable they are to organizations. Some may second guess themselves, and think that because they are still learning they don't know enough. But you have to remember that you are getting a world class education, and your professors are mega high-level. So, my advice is to think a little bit bigger than you normally would – go for that stretch job! Try to put everything you're learning into practice, and make the most of it. If you're able to move forward confidently, you'll do great.   
Fidel: What is one word of advice you would give second years as they prepare for their post MBA career?
Diego: The reality is that every business student graduating post-pandemic is entering a market that will be saturated with so much talent, so you'll need to really stand out. So you have to lean into everything that you possibly have. Write down all of your strengths. Take all of those strengths and leverage them all. [For example], I went to school for civil engineering and thought it was something I was never going to use again. But that has turned out to be very valuable in my career as a real estate developer. I recognized the skills I had developed, my ability to read plans and all, and leveraged them as strengths I could bring to the table, unique from anyone before me. 
Fidel: How do you envision the future of the Latinx community in Real estate development? And what can we do to make it happen?
Diego: I'll speak to this as an Los Angeles resident. There's probably five or six Latino developers in Los Angeles, and Los Angeles is like 50 to 60% Latino. As a Latino developer I can go into latino communities where I look like the rest of the community. I know what they've been through, to an extent, right? I can speak Spanish. These things actually play a really key role in revitalizing neighborhoods and revitalizing communities. Developers go into neighborhoods, and in many cases we're dealing with a lot of empty and abandoned buildings we are looking to bring back to life. By doing so, you're creating jobs. You are creating an impact that goes beyond that building. I gave you the example of the Brewery I developed in a predominantly Latino community. Months after our opening, I would ask the workers if they ever imagined themselves brewing beer and they would often respond "never in my wildest dreams." I think these things are important. If you think carefully about what you're doing, you'll realize you are adding education to the community. You're adding work that has the potential to shift the direction of people's journeys. 
Fidel: Words you live by? 
Diego: There is a Ubuntu proverb that says: "I can't be the best me unless you're willing to be the best you".
Projects: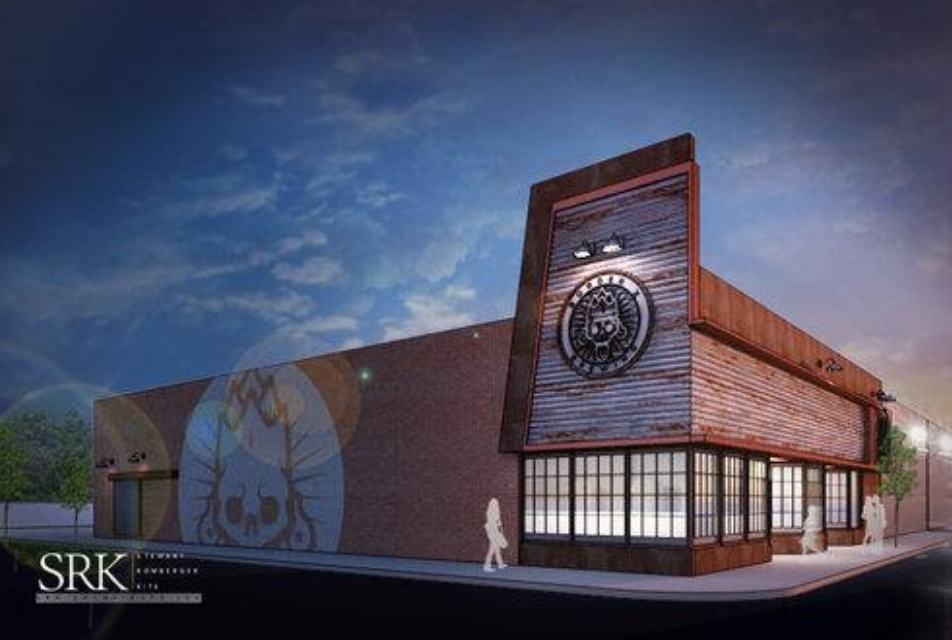 BORDER X BREWING – CITY OF BELL – COMPLETED MARCH 2019
The project includes two buildings located in the City of Bell. 
The 7,000 sf building became home to Border X Brewing in March of 2019. The Border X Brewing development is located on 4400 Gage Avenue. The project is expected to serve as a catalyst for the development of a "Downtown Bell" environment, and create redevelopment momentum along the Gage corridor.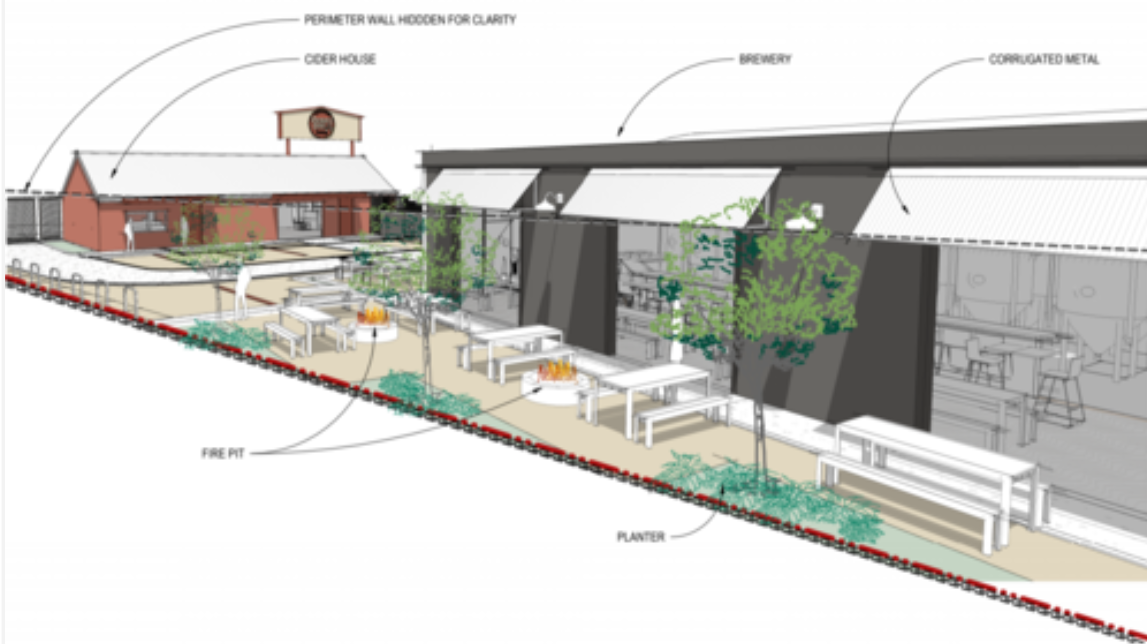 2020: BENNY BOY BREWING – The project includes two buildings located in the Lincoln Heights Neighborhood of Los Angeles, CA  this building will become the home to a new brewery named Benny Boy! 
The 7,617 sf building sits on a 0.28 Acre Lot. With construction beginning in Q1 of 2021, the brewery should be open by summer 2021.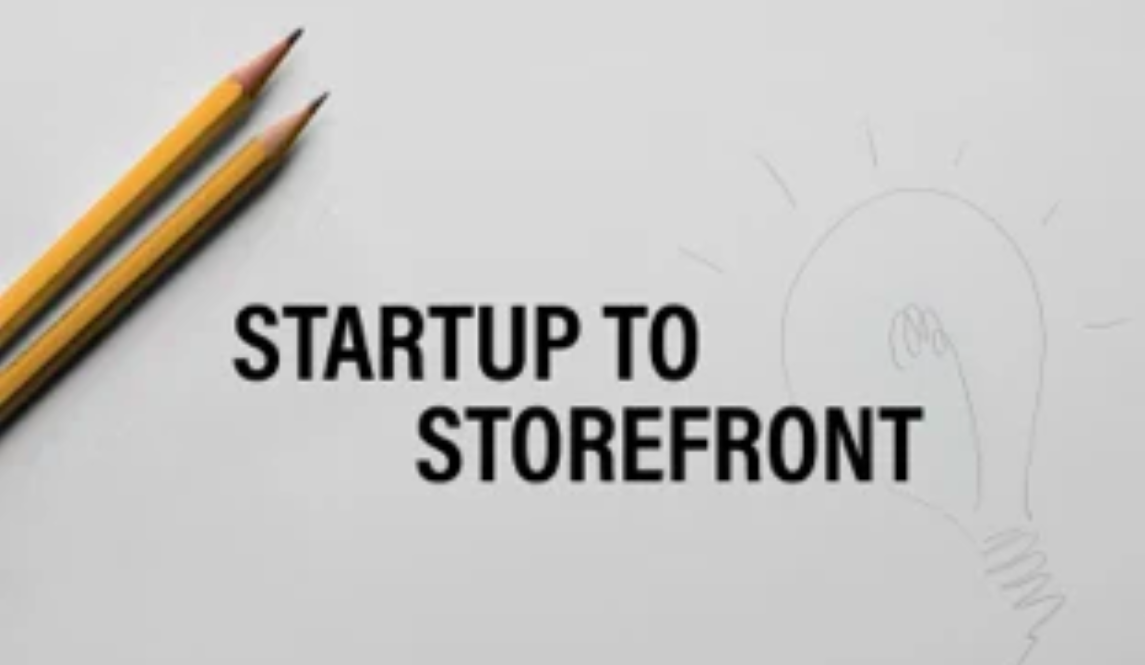 Startup to Storefront (Podcast)
Diego Torres-Palma, Nick Conrad, Natalya Cappellini
https://podcasts.apple.com/us/podcast/startup-to-storefront/id1477095646