My Study Abroad Experience: Spencer Bolling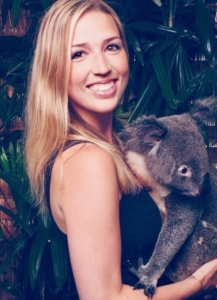 Where and when did you study abroad/off-campus?
I studied abroad in Sydney Australia during the spring semester of 2017.
What did you do for your internship and what kinds o  f projects were you assigned (if you had one)?
I had the opportunity to intern at PwC as a Financial Advisory Intern. I had a very unique experience because my manager had more of a transitional position so I had the flexibility to work on a wide array of projects over many business sectors. Aside from familiarizing myself with their internal systems and working with more managerial data sets, I was able to help roll out a new enterprise solution system to all of the Australia office locations, publish articles on key business trends on PwC's international app, PwC 365, and develop the curriculum for a program that is designed to assist young professionals in learning business and communication skills.
What are two things you learned from your time abroad/off-campus that you may not have learned otherwise?
To explore every day. Everyone has a natural tendency to establish a routine. No one enjoys the feeling of instability at first –It's a foreign concept that we tend to repel if we can. Although I promised myself to try to be more independent while abroad, it is much easier said than done. I found myself gravitating towards people, places and things that I already knew, especially when I first arrived. The most important thing I learned was to always set yourself up to take new risks. Even if it's as small as taking a detour home, going to a different coffee shop in the morning, or networking after work with coworkers you don't know well, it will always be worth it. Even if you find nothing of interest on that detour, you don't enjoy the coffee that morning, or feel out of place with your colleagues, the ability to open yourself to opportunity will always serve you well in life.
How important it is to immerse yourself in culture. Whatever city and country you find yourself in, take the time to learn about the foundation of each place. Visit the best historical museums, talk to natives, try the food, and stay informed –understanding the socioeconomic climate will allow you to be more engaged and insightful. I believe that you learn the most about a city by learning from its people, so take the time to make conversation with your staff, employers, or anyone you may meet along the way!
What surprised you most about your time abroad/off-campus?
How much you will learn about yourself. I understand how cliché this sounds but trust me when I say that you become almost overly self-aware. Your strengths and weaknesses will all unfold over the course of your semester abroad especially if you decide to challenge yourself enough. Though this was intimidating at times, it is invaluable because it allowed me to understand what I value both personally and professionally.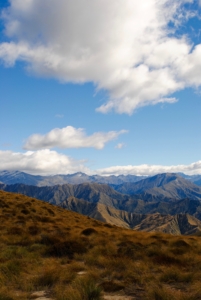 What was the hardest part of your experience?
I would say that it was being so far from home. The time change can make it difficult to talk to family and friends some of the time so I would suggest scheduling in daily/weekly times that are best. It's funny because although the time change was the hardest part of my experience, half the time it was more frustrating for my parents because I was constantly travelling and exploring and struggled to find time to call them. There will be moments that you miss home, but knowing that your time abroad is so limited makes you cherish the time that you're there.
What was the best part of your experience?
Having the opportunity to travel. Australia is absolutely enormous so you won't have time to go everywhere on the continent, but the places you are able to go will be unforgettable. I was able to go to so many places in Australia, and in and around Sydney, but the highlight of my trip was definitely going to the south island of New Zealand. There were three of us who decided to backpack around the island for about a week and it was the best getaway I could've imagined. New Zealand is one of the places that you may never get to go to again if you don't do it while you're in Australia so I highly suggest it, especially if you love to hike!
What are your best tips for those planning to study where you did?
Be very open minded and stay flexible. Though studying abroad in Sydney was unbelievable, it is important to maintain realistic expectations for your semester. There are classes, mandatory events, and you are required to go to your internship every day when you start working. If you want to make the most of your experience, commit yourself to doing the best work that you can. Learn from your classes, ask your professors important questions, reach out to your advisor, and make meaningful relationships with your co-workers. Even if you don't find the class particularly interesting or your internship isn't what you had expected, find ways to enhance your experience instead of deciding it's not worth your time.
Are there any hidden gems that your classmates should check out?
For this question I'll do a few hidden gems for food, activities, and travel opportunities. Honestly, the food is beyond belief. You will find incredible food everywhere in the city from acai bowls to the best Thai food you'll find other than Thailand; but my two suggestions would be to go to the Sydney Fish Market for sushi and to try kangaroo at least once while you're there. Before you think I'm a psycho for eating the national animal, kangaroos are overpopulated and it's actually good for biodiversity, so start small and try a kebab.
For activities, I'd highly suggest signing up for Surf Camp, going to a Sydney Swans game, travelling to Palm Beach, frequenting the Glebe markets and consistently checking local news for upcoming festivals and events to attend. Though a lot of people go, Manly was my favorite place to go on the weekends. It's a great beach town with food, music, and even cliff jumping, but it is the perfect place to relax for a day.
Finally for travel, the biggest hidden gem I discovered was Tasmania. A lot of people dismiss the island because there isn't much going on, but I think that is part of the allure and charm of it. A small group of us ended up renting cars and booking an Airbnb in debatably the middle of nowhere and ended up having the best time. From hiking, travelling to vineyards, walking along empty beaches, and experiencing the wildlife, it was the perfect place to go for a two day weekend.
https://questromworld.bu.edu/studyabroad/wp-content/uploads/sites/22/2017/08/SpencerHikinginNewZealand-1-2-scaled.jpg
1920
2560
admin
https://questromworld.bu.edu/studyabroad/wp-content/uploads/sites/22/2022/05/Questrom_icon-red-horizontal-1-300x109-1.png
admin
2017-08-30 22:24:36
2022-10-11 20:06:25
My Study Abroad Experience: Spencer Bolling