The Health Sector Management Distinguished Alumni Award is special recognition for alumni of the Health Sector Management Program at the Questrom School of Business for significant contributions and achievements in the health sector. The recipient is nominated and selected by Questrom's health sector faculty.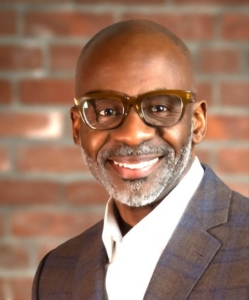 Charles L. Anderson MD
President and CEO, The Dimock Center
2022 Health Sector Management Distinguished Alumni Award Recipient
Health Sector Management
A physician leader, healthcare executive, entrepreneur, speaker, and advocate for health equity, Dr. Anderson has served in a wide variety of roles over the past 25 years in the Boston-area health care community.  He currently leads the Dimock Center in Roxbury, MA as President, and CEO (the most comprehensive, integrated community health, substance use disorder, emergency shelter, and early education and care program on one campus in the country).  Dr. Anderson also serves on the Massachusetts Racial Inequities in Maternal Health Commission, the Opioid Recovery and Remediation Fund Advisory Council, and the Attorney General's Advisory Council on Racial Justice & Equity.
The Boston Business Journal (Champions in Health Care) and local organizations such as the Urban College of Boston, where he received an honorary degree and delivered the 2022 Commencement Speech, have recognized Dr. Anderson for his work in health and human services.
After completing his MBA at the Boston University Questrom School of Business in 1999, Dr. Anderson became a manager in the healthcare consulting practice at Deloitte. He later was VP, Corporate and Business Development for the Caritas Christi Healthcare System (now Steward Health Care) and founded a private equity firm (Exaltare Capital Partners) to lead investments in health and wellness.
His extensive background and experience across the industry have made Dr. Anderson a regular speaker in the classroom, at conferences, and in the media on the intersection between healthcare, wellness, technology, and the investment community, where he often shares his unique perspectives from his career journey which began as a freshman at Princeton University at the age of 15.
Dr. Anderson is currently on the Board of the Cambridge College, where he chairs the Finance Committee, the Board of Trustees for the Boys and Girls Club of Boston, and the Beth Israel Deaconess Medical Center, Board of Overseers where he serves on the Patient Care Assessment and Quality Committee.
Dr. Anderson received his bachelor's degree from Princeton University, an MPH from the Johns Hopkins Bloomberg School of Public Health, an MD from the Johns Hopkins School of Medicine, and an MBA from the Boston University Questrom School of Business.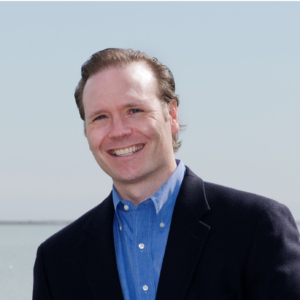 J.J. Bartlett
President, Fishing Partnership Support Services
2021 Health Sector Management Distinguished Alumni Award Recipient
Health Sector Management
J.J. Bartlett is President of Fishing Partnership Support Services and brings over twenty-five years of health care industry experience to the job. In 1997, J.J. created, launched, and managed the Fishing Partnership Health Plan, which reduced the rate of uninsured fishing families in Massachusetts by 75 percent. After the Affordable Care Act made insurance available to independent workers, he re-launched the organization with a broader mission and renamed it Fishing Partnership Support Services (FPSS). FPSS acts as a human resources agency for fishing families, offering critical programs such as: health insurance enrollment assistance, direct health services and education, safety and survival training, financial planning, behavioral health services, and more.
The Boston Business Journal named J.J. a "40 under 40" honoree in 2008, and in 2009 he was called upon by the White House Office of Health Reform to testify on rural health issues and hard-to-reach populations. In 2013, he received the Offshore Mariner's Wives Association's "Friend of the Fishing Industry" award. In 2016 FPSS was named the Massachusetts Community Health Worker Program of the Year. In 2017, J.J. received the Leadership Award from PAARI, the Police Assisted Addiction and Recovery Initiative, for FPSS' work to combat the opioid crisis. J.J. received his Bachelors' degree from Harvard University and his MBA from Boston University Questrom School of Business.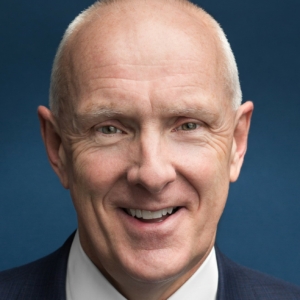 Warner Thomas
President and CEO, Ochsner Health System
2020 Health Sector Management Distinguished Alumni Award Recipient
Health Sector Management
Warner Thomas was named President and CEO of Ochsner Health in 2012 after previously serving as President and Chief Operating Officer from 1998-2012. He is the CEO of Louisiana's largest non-profit academic health system and its largest private employer.
Today, Ochsner employs more than 26,000 employees and more than 1,500 employed physicians in over 90 medical specialties and subspecialties and conducts more than 750 clinical research studies. The system coordinates and provides clinical and hospital patient care across the Gulf South region through its 40 owned, managed and affiliated hospitals and specialty hospitals, and more than 115 health and urgent care centers. Ochsner is the only Louisiana hospital recognized by U.S. News & World Report as a "Best Hospital" across one adult specialty category and one pediatric specialty and every year cares for patients from all 50 states and more than 70 countries.
Under Thomas's leadership, Ochsner has expanded access to care in Louisiana and the Gulf South as well as become a national and global destination for healthcare. Ochsner Health is committed to supporting the growing and unique needs of the communities it serves and providing specialty services where and when patients need it. Some of this is accomplished in partnership with other strong healthcare organizations across the Gulf South and provides the opportunity for Ochsner to scale patient-centered technology and other solutions to bring advanced care closer to home.
Thomas has been instrumental in developing a population health focus at Ochsner, delivering programs and resources that empower patients to effectively manage chronic conditions while also maintaining focus on preventive measures, screenings and education to help people stay well and avoid preventable disease. He also worked to launch innovationOchsner in 2015, an Ochsner lab designed to create health advancements to address national issues including chronic disease management, as well as to support and partner with companies working to revolutionize patient-centered care. Internally, Thomas spearheaded the creation of the Ochsner Learning Institute which provides free professional education for all Ochsner leaders to better prepare them to confront challenges, seek opportunity and ignite enthusiasm around best practices in healthcare.
Thomas is a board member of the American Hospital Association. He is a former member of the Medicare Payment Advisory Commission where he advised Congress on issues affecting Medicare. He has served as Chairman of the American Hospital Association Section for Health Systems Governing Council and is a past member of both the Board of the American Medical Group Association and the Association of American Medical Colleges Advisory Panel for Health Care and Council of Teaching Hospitals. Additionally, Thomas is a fellow of the American College of Healthcare Executives, a Louisiana Hospital Association board member and a member of both the Young Presidents Organization and New Orleans Business Council.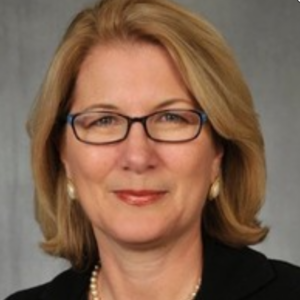 Tonya Hongsermeier
VP and Chief Medical Information Officer, Lahey Health
2019 Health Sector Management Distinguished Alumni Award Recipient
Health Sector Management
Tonya Hongsermeier, MD, MBA, currently serves as Vice President and Chief Medical Information Officer at Lahey Health, an integrated healthcare system serving New England. Formerly, she was a Principal Informatician in Clinical Informatics R&D at Partners Healthcare System and has served as a Team Lead on both the AHRQ-funded Clinical Decision Support Consortium project and the ONC-funded Advancing Clinical Decision Support project. Prior to this, she served for five years as Senior Corporate Manager for Clinical Knowledge Management and Decision Support. In this capacity, she built a knowledge management team and led implementation of a collaboration, CDS authoring, and content management platform for enterprise Clinical Decision Support. She also served as a co-chair for the Semantic Web Healthcare-Life Sciences Special Interest Group for the World Wide Web Consortium as well as Initiative Coordinator for the Health eDecisions S&I Framework project to promote interoperability of Clinical Decision Support. She received her MD from Boston University and completed her Residency in Medicine and Fellowship in Clinical Nutrition at the Deaconess Hospital. She received an MBA in Healthcare Management from BU School of Management in 1995 and has held several positions in industry leading a variety of informatics efforts. Prior to joining Partners Healthcare System, she was VP for Knowledge Management Solutions and Patient Safety at Cerner Corporation.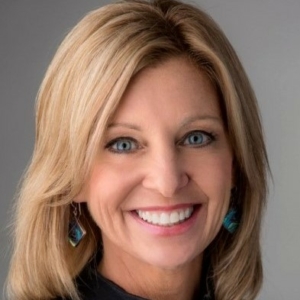 Karen S. Lynch
President, Aetna
2018 Health Sector Management Distinguished Alumni Award Recipient
Health Sector Management
Karen S. Lynch is President of Aetna, a Fortune 50 diversified health care benefits company. She is responsible for driving Aetna's strategy to deliver consumer-focused, high-value healthcare to the nearly 45 million people it serves. She oversees the company's Government and Commercial businesses, representing 94 percent of Aetna's revenues. Ms. Lynch assumed the role of President in January 2015 and is the first woman to serve in the role in the company's 165-year history.
Ms. Lynch joined Aetna in 2012 as executive vice president and head of Specialty Products. In 2013, she assumed management of Local and Regional Businesses, a combined business unit dedicated to serving the varied health care needs of individuals and employers. Ms. Lynch successfully led Aetna's integration efforts for its 2013 acquisition of Coventry Health Care.
Ms. Lynch has nearly three decades of experience in the health care industry. Prior to joining Aetna, she held executive positions at Cigna and Magellan Health Services, where she served as president. Ms. Lynch began her career with Ernst & Young as a Certified Public Accountant (CPA).
For the last three years (2016 – 2018), Ms. Lynch was named to Fortune's list of the 50 Most Powerful Women in Business for her leadership and contributions to improving the health care system. She was also recognized by Modern Healthcare as one of the 2017 Top 25 Women in Healthcare, highlighting her role in transforming health care delivery across the country.
Ms. Lynch serves as a director of U.S. Bancorp, a trustee of The Bushnell Performing Arts Center, and is a member of the Global 50 and the Boston College Women's Council. She is also an advisory board member of IBM Watson Health and NEADS/Dogs for Deaf and Disabled Americans, a nonprofit organization that provides independence to people through canine assistance. Ms. Lynch served for three consecutive years as Honorary Chair of the Komen Connecticut Race for the Cure, and she is a past advisory board member for the Boston office of Ernst & Young.
Ms. Lynch has been recognized for her leadership by numerous organizations and publications, including the National Association for Specialty Health Organizations, Business Insurance, the Stevie® Awards for Women in Business, and Insurance Networking News. She has also co-chaired the Health Care and Pharmaceutical Task Force for the Wall Street Journal Women in the Economy Conference.
Ms. Lynch earned her bachelor's degree in accounting from Boston College and an MBA from Boston University. In 2015, she was presented with an honorary doctorate degree of humane letters from Becker College in Worcester, MA.
To learn more about Ms. Lynch, follow her on Twitter @KarenLynchAetna and on LinkedIn.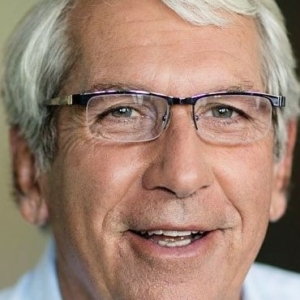 Eugene Hill
Chairman, SV Health Investors
2017 Health Sector Management Distinguished Alumni Award Recipient
Health Sector Management
Eugene Hill is a Managing Partner at SV Health Investors, a venture capital and private equity firm with offices in Boston, San Francisco, and London. He has spent the last 25 years working in healthcare investment, having spent his previous ten years working for the care payor side; before that, he worked for ten years on the provider side at public teaching hospitals. At the start of his career, Eugene was hired to be the administrator of the Department of Surgery at the Denver General Hospital, now Denver Health, a public hospital affiliated with the University of Colorado Medical School. He had not intentionally pursued a position in healthcare, but captivated by the opportunities in the healthcare sector, he enrolled in a Masters of Health at the University of Colorado.
In the late 1970's, Eugene was recruited to Boston to redesign the Boston Emergency Medical Services System which led to establishing a Paramedic System and an Emergency Medicine Residency at the Boston City Hospital, now the Boston Medical Center. Having been relocated, he transferred to Boston University Questrom School of Business, Health Sector Management Program and completed his graduate degree in the evenings.
After graduation, he worked as the Administrator of the South Nevada Memorial Hospital, presently the University Medical Center in Las Vegas. Together with an entrepreneurial physician, he launched Sierra Health Services, an HMO, health insurance company and medical group practice in Nevada, Colorado, Arizona and New Mexico. He was President and Chairman of Sierra Health and Life Insurance Company, a subsidiary of Sierra Health Services which was taken public in the early 1980's. Following this, Eugene was recruited to US Behavioral Health, a venture capital-backed private Managed Behavioral Health Company. He led the company as President and CEO until it sold to the Travelers Corporation.
In the early 1990's he joined Accel Partners, a Venture Capital firm that had backed US Behavioral Health, where he spent five years investing in a variety of healthcare service and information technology companies. It was in 1999 that Eugene stepped in with Schroder Ventures Life Sciences, currently SV Health Investors, and remains to present.
Beyond SV Health Investors, he is a Board member of the Massachusetts Eye & Ear Infirmary, The Community Hospital of the Monterey Peninsula, and Aspire Health.  He is a recipient of the Distinguished Alumni Award from the Boston University Questrom School of Business, and has a Lifetime Achievement Award from the Healthcare Private Equity Association.
He received his BA from Middlebury College, and his MBA from Boston University Questrom School of Business.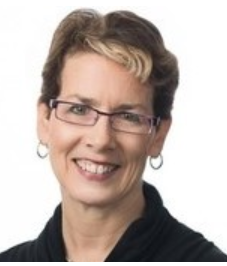 Allison Bayer
Principal Consultant, Health Management Associates
2016 Health Sector Management Distinguished Alumni Award Recipient
Health Sector Management
With 30 years of experience in healthcare operations, technology, and management, Allison Bayer (MBA '85, MS '99) has played key executive roles in integrated healthcare systems, including large safety net organizations. She currently provides independent consulting services to healthcare clients assessing their readiness for alternative payment models.
Allison was previously a Principal at Health Management Associates, and for 8 years was EVP and COO at Cambridge Health Alliance, a public hospital and health system in Massachusetts. She was a member of the leadership team that created the strategic plan for CHA to transform to a population health organization model to better serve its communities. She served as Acting CEO during which time she was part of the negotiation that resulted in the first CMS approved Delivery System Transformation Initiative program for safety net hospitals in Massachusetts. Allison also served as Director of Health Information Technology at John Snow, Inc., where she led the conversion of all Title X data capture and reporting across the six New England states.
"In addition to her career work in serving underserved populations, Allison has been a valuable mentor to our students. She is an exceptional representative of the Questrom HSM Program, and we are so fortunate to have her as a graduate."
-Professor Joseph Restuccia, DrPH, MPH
Allison holds a BA from Mount Holyoke College, as well as an MBA in Healthcare Management, and an MS in Management Information Systems, both from Boston University, where she is a frequent guest lecturer.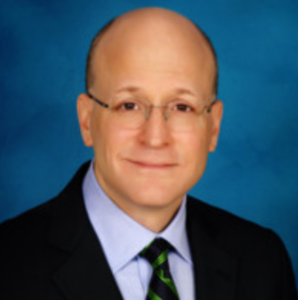 Andrew J. Sussman
Executive Vice President and Associate CMO of CVS Health, President of MinuteClinic
2015 Health Sector Management Distinguished Alumni Award Recipient
Health Sector Management
Andrew J. Sussman, M.D., is Executive Vice President and Associate Chief Medical Officer of CVS Health, and President of MinuteClinic. MinuteClinic is the largest and fastest growing retail medical  clinic provider in the United States with over 980 retail health care centers located in CVS pharmacy stores across 31 states. MinuteClinic has provided medical care to more than 24 million patients.
Under Dr. Sussman's leadership, MinuteClinic has expanded its range of clinical services and formed strategic affiliations with over 50 leading health care systems to improve patients' access to high-quality medical treatment. Since 2011, MinuteClinic has added more than 500 new clinics and has announced plans to open an additional 500 clinics by 2017 with a target of a total of 1,500 clinics.
Prior to joining MinuteClinic in 2009, Dr. Sussman was Executive Vice President, Chief Operating Officer of UMass Memorial Medical Center, and an Associate Professor of Medicine at UMass Medical School in Worcester, MA. He was responsible for all clinical services and daily operations at UMass Memorial, an 800-bed academic medical center, the major teaching affiliate of UMass Medical School.
Before joining UMass Memorial in 2004, Dr. Sussman served as Chief Medical Officer of the Brigham and Women's Physicians Organization, a multi-specialty academic physician practice composed of 800 Harvard Medical School faculty members practicing at Brigham and Women's Hospital in Boston, MA. He was an Assistant Professor of Medicine at Harvard Medical School and practiced primary care internal medicine at Brigham and Women's Hospital.
Dr. Sussman is a graduate of Harvard College and Harvard Medical School as well as Boston University Questrom School of Business. He has published work on health systems, quality improvement, medical management, and health care finance. He has been listed among America's Best Doctors and Modern Healthcare's 100 most influential people in health care.