Alexa Tom, Madrid Internship
Interned in Hospitality and Event Planning at Cat's Hostel, Spring 2014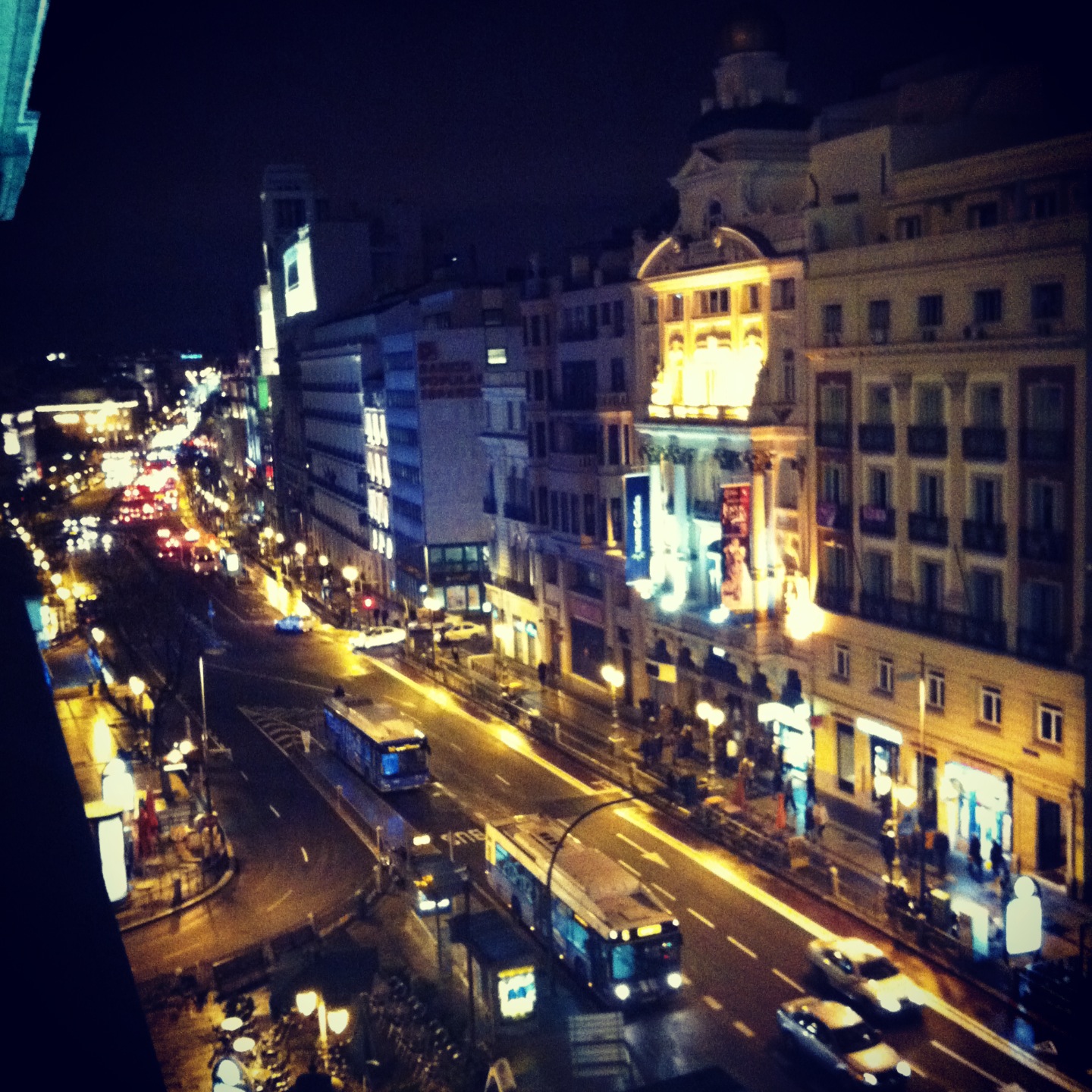 Internship: Twice a week I interned at Cat's Hostel in the city center of Madrid. Some of the requirements I had to do were check guests in and out and manage room reservations, and also plan weekend events and parties for guests. For Valentine's Day, we made invitations for every guest inviting them to a sangria fountain party in our lobby that included typical Spanish tapas. I loved my internship because hostels are very laid back. Also, my coworkers came from Spain, Italy, Argentina, and France, so I learned a lot about their backgrounds and got to spend time interacting with guests as well. 
I Learned: Two things I learned from this experience were one, really emphasizing the fact that knowing more than one language is a huge advantage in any situation whether it was traveling outside of Spain or in my case, during my internship where I worked in a hostel and people from all around the world were coming to stay. The second thing I learned was—while the norm for most people my age in the United States is to go to a university, maybe go to grad school, and then eventually work—there are also tons of young people meandering around the world before or after their studies. These people have learned so much about other cultures and lifestyles and really being open to adventure, which I'm definitely envious of since sometimes we can be so focused on ourselves and working nonstop, not taking the time to step out of our bubbles.
What Surprised Me: What surprised me the most about my time abroad was how the crisis in Spain has really affected the majority of Spaniards. Students continue to study until their late twenties if they want to be successful in the future, and many students usually study close by to home and still live with their parents to save money, but in turn this makes the family connections in Spain much stronger than in the US.
Hardest Part: The hardest part of my experience was managing time between traveling and exploring and studying. There are so many festivities, events on the weekdays, places to visit in Madrid as well as cheap weekend getaways to nearby countries, but it's important to know that classes come first. All my classes covered my CAS requirements and were all taught in Spanish, so the variety of themes in my classes were very interesting, and I could use what I learned in class to understand the Spanish culture even more. 
Best Part: The best part of my experience was getting to know native people! I LOVED my host family, a mom and her daughter my age, and still keep in contact with them. Not only were they the sweetest, most caring people ever, but also I was forced to practice Spanish every single day. It's definitely improved. I became friends with other native people in studying in Madrid, and I learned the most from them by just talking and comparing the different cultures, and experiencing their everyday lifestyle. Spanish people are so loving and welcoming, greeting someone with a kiss on both cheeks was much warmer than a handshake. 
My Tips: The main tip I have for those studying abroad is to try everything! From food (even when you have no idea what it is when you order it), not being afraid to talk to Spanish people, and really branching out to not only discovering the main attractions, but also wandering and getting lost in the city. There'll be times when you miss home and American lifestyle, but you have to be open to how life is in Spain and adjust to their customs to make the most of your experience.  
0
0
admin
https://questromworld.bu.edu/studyabroad/wp-content/uploads/sites/22/2022/05/Questrom_icon-red-horizontal-1-300x109-1.png
admin
2014-07-11 12:16:20
2023-03-21 14:54:58
Alexa Tom, Madrid Internship