My Study Abroad Experience: Jelena Popova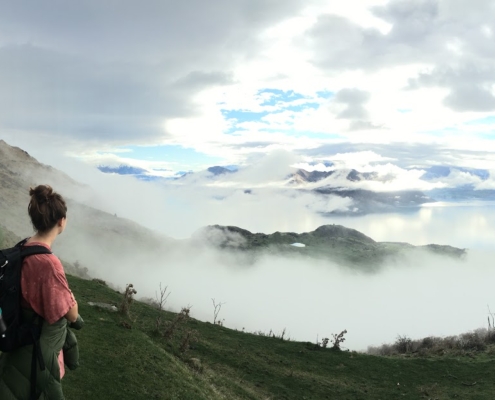 Where and when did you study abroad/off-campus?
Auckland, New Zealand during the 2016 fall semester.
What did you do for your internship and what kinds of projects were you assigned (if you had one)?
I interned for a local fashion designer's company (taylor boutique). I worked directly with the Marketing Head in planning events, expanding social media, writing copy and helping with the launch of a new website.
What are two things you learned from your time abroad/off-campus that you may not have learned otherwise?
The Auckland program taught me a lot about the local Maori culture and their customs. The program organized a number of cultural events that helped us get a feel for what was important to the Maori people.
I also learned how much more relaxed the business culture is in New Zealand. The people do not seem to be completely money oriented as they are in the states. Since NZ is a much smaller market, I believe that this mentality works for them. Having done events in a corporate setting I also saw that people's business culture was more like the one in Europe.
What surprised you most about your time abroad/off-campus?
This was not my first abroad experience so I was ready for dealing with cultural differences and meeting people in the program. I was surprised about how casual the interview process was for the internships. Coming from Questrom, I showed up in a full suit and was ready with interview questions but the whole experience was very casual. My future boss just wanted to get to know me  little and the office setting in New Zealand was super casual in general.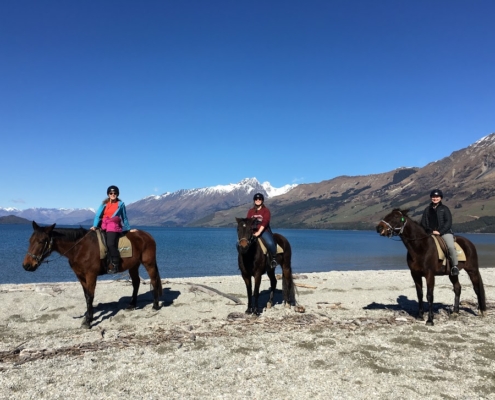 What was the hardest part of your experience?
T​​​​​​​​​​​​​​​​​​​​​​he living situation was quite difficult because the space was very small. I know that future Auckland programs will not live at the Quadrant anymore but this was definitely a setback for the program.
What was the best part of your experience?
The traveling. New Zealand is full of absolutely amazing places that are all fairly close to Auckland. Even though you have to fly to the South Island, it is not very expensive and is completely worth it. Once there, the ease of renting a car and exploring all the natural wonders really made the entire experience worth it.
What are your best tips for those planning to study where you did?
It is pretty intimidating meeting so many new people at once and trying to plan trips around New Zealand with people. However, I would suggest you don't panic and don't rush into planning trips with people you first meet. You want to really get along with your travel buddies so try to spend some time getting to know the group a little more.
Try to meet as many locals as possible! I am sure the people in the program are great but try to get anyone in school or at your internship because that will really make your experience memorable. These locals will give you such a better understanding of how people live and spend their time in New Zealand. Everyone is super nice and gets very excited when they know someone is visiting New Zealand. They will be more than willing to chat so don't be nervous to reach out to people at your internship or in class!
Are there any hidden gems that your classmates should check out?
Ponsonby is an awesome awesome area! There are a bunch of local designer shops and cafes and all the people who hang out there are locals that work in some sort of design/fashion. The Golden Dawn Tavern is awesome over in Ponsonby. Go there for a drink and they have live music most days of the week! The venue is very down to earth and mostly locals so I really recommend it.
https://questromworld.bu.edu/studyabroad/wp-content/uploads/sites/22/2017/08/Jelena-Roys-Peak-Hike1-1.jpg
624
1664
admin
https://questromworld.bu.edu/studyabroad/wp-content/uploads/sites/22/2022/05/Questrom_icon-red-horizontal-1-300x109-1.png
admin
2017-08-30 22:00:57
2022-10-11 20:06:25
My Study Abroad Experience: Jelena Popova