My Study Abroad Experience: Ashley Jenq
Where and when did you study abroad/off-campus?
Sydn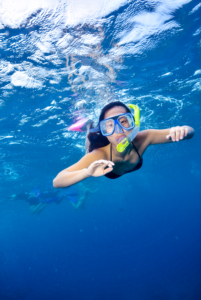 ey, NSW, Australia; Spring 2017
What did you do for your internship and what kinds of projects were you assigned (if you had one)?
For my internship, I was fortunate enough to be given the opportunity to intern at Australia's first and oldest bank, Westpac. At Westpac, I was a project management intern, so I spent a lot of time analyzing risks imposed by the project and determining the controls that would be implemented to mitigate them. In addition to the project with my immediate team, I was also given company culture responsibilities regarding "diversity and inclusion." One of these responsibilities included drafting an anonymous survey, in which Westpac employees could answer truthfully about their feelings of being valued and included.
What are two things you learned from your time abroad/off-campus that you may not have learned otherwise?
As an accounting student, I was really surprised when I was selected to be an intern at a major Australian bank. I had little finance work experience, so I was nervous and hesitant to start my internship. Despite my nervousness, I was pleasantly surprised at how much I enjoyed project management. In fact, I'm starting to consider post-graduation careers in project management (in addition to accounting ones, of course).
Another thing that I learned from my time abroad is that the work culture in each country differs. Although the companies perform the same tasks, the work environment is very different. For example, in the Australian work culture, work-life balance and personal wellness are more heavily integrated into the daily lives of its employees, whereas companies in the U.S. still struggle to find that balance.
What surprised you most about your time abroad/off-campus?
Throughout my time in Sydney, Australia, I have been consistently surprised at how incredible the Australian hospitality was. In fact, during my time abroad when I was homesick, my coworkers welcomed me into their families with open arms. One great memory that I had was with my boss, Jennifer. Because she knew that I was having a difficult time being so far from my family, she invited me on one of her family excursions with her husband and two sons. In addition, another coworker, Stirling, invited me to play on his local community football (soccer) team, so I could meet his friends and other locals. Overall, Sydney was a beautiful city, but it truly was the people who made my abroad experience so wholesome and unforgettable.
What was the hardest part of your experience?
Originally, I applied for a study abroad program because I wanted to travel and experience living in a foreign country. However, when you are physically 10,099 miles away from your home and loved ones, your exciting adventure gets overshadowed by feelings of nervousness, culture shock, and, sometimes, homesickness.
What was the best part of your experience?
During my internship at Westpac, I was given an internal project where I would create a new category for the company-wide Risk Awards. From this project, I was able to pioneer a new category called the "Risk Inclusion & Diversity Champion of the Year" award, which will honor an employee who has significantly and consistently increased inclusion and diversity within the workplace. As a result of my work, an individual will be recognized for his or her excellence for years to come. It's awesome that even though I'm no longer at Westpac, I was able to leave a legacy behind.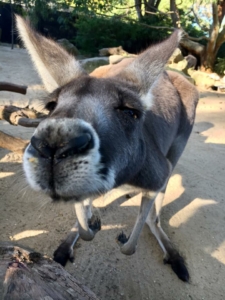 What are your best tips for those planning to study where you did?
Extend your abroad experience so that you can visit other countries in the Pacific Rim! (Some popular destinations include Bangkok, Thailand; Bali, Indonesia; Auckland, New Zealand; Singapore, Singapore; etc.)
Although Sydney (and the rest of NSW) is beautiful, definitely make time to visit other cities in Australia. In fact, Melbourne, which is located in the state of Victoria, is one of my favorite cities in the world. Melbourne is quirky, eccentric, and soulful, so for young individuals, like myself, it's an awesome place to check out restaurants, bars, and art galleries.
Befriend the locals! I promise you they will show you the most beautiful hidden gems in Sydney and NSW.
Hugging a koala is illegal in NSW, so when you travel to other states, try and incorporate that into your itinerary.
Are there any hidden gems that your classmates should check out?
ShirtBar in Central Business District (CBD) is a coffee shop located inside of a men's dress shirt boutique. Think about how awesome it would be to have cappuccino in the suit department of Bloomingdale's.
The Grounds of Alexandria is a beautiful, outdoor marketplace that offers all types of delicious (and beautiful) foods. The Grounds is decorated with an abundance of flowers, vintage farming tools, and antique fountains.
The Chinese Garden of Friendship is a hidden oriental garden tucked away in one of the busiest areas of Sydney. Within the garden, you'll find a quaint Chinese tea house where you can enjoy hot tea and authentic dim sum. This is one of my favorite places in Sydney because it reminded me of my favorite Disney movie, Mulan.
Looking for a place to cliff jump? The Manly Beach jump rock is a popular cliff jumping location for locals. It offers two cliffs, one for the more squeamish, and another for the daredevils.
https://questromworld.bu.edu/studyabroad/wp-content/uploads/sites/22/2017/10/7-Mile-Beach--scaled.jpg
1919
2560
admin
https://questromworld.bu.edu/studyabroad/wp-content/uploads/sites/22/2022/05/Questrom_icon-red-horizontal-1-300x109-1.png
admin
2017-10-26 16:14:32
2022-10-11 20:06:12
My Study Abroad Experience: Ashley Jenq