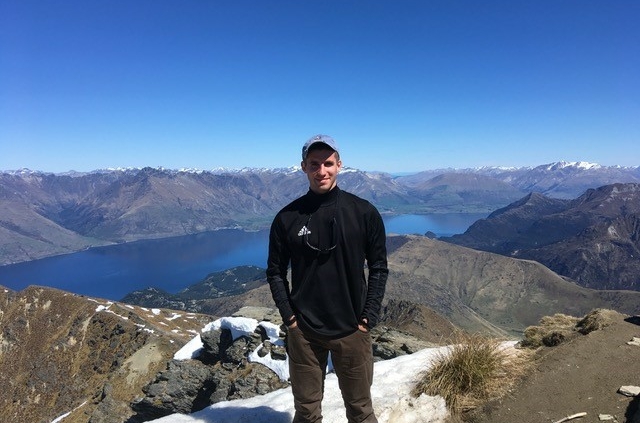 My Study Abroad Experience: Steven LaDine
Where and when did you study abroad/off-campus?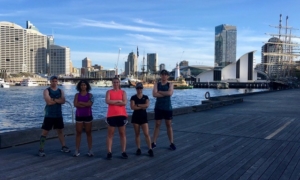 Sydney, Australia. Fall 2017.
What did you do for your internship and what kinds of projects were you assigned (if you had one)?
I worked at the Rivendell School/Hospital unit that is geared toward helping students who have psychological disorders.
What are two things you learned from your time abroad/off-campus that you may not have learned otherwise?
My semester abroad helped me learn how to better structure my time on my own initiative. It is no secret that academic demands are not as intense (usually) while abroad. However, I learned to fill my daily and weekly schedules with my own interests and hobbies. Because I was so used to the BU campus environment—where I'm constantly being told where to be and what to do—I was not accustomed to having so much freedom to learn and explore independently.
What surprised you most about your time abroad/off-campus?
I was surprised by how easy it was to stay busy. Because everyone in the program lives in the same building and working on similar academic/work schedules, it is very easy to coordinate activities. I was pleasantly surprised by how easy it was to find people interested in a pickup game of soccer, cooking, going to a restaurant, or to the beach.
What was the hardest part of your experience?
The hardest part of my experience was just the first few days of getting oriented to a new place. Luckily, the BU Sydney program has a phenomenal staff that will make learning about your new home very easy and streamlined. There is nothing to be concerned about.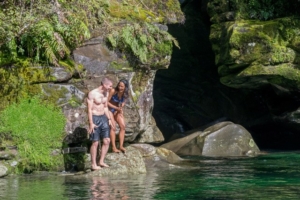 What was the best part of your experience?
The best part of my experience was developing relationships and routines with my local community, outside of the BU Sydney Academic Program. For instance, my roommate and I took boxing lessons at our local gym twice/week, meeting and befriending some of the trainers at the gym. I also attended a weekly 5K run put on by a nearby sporting goods store. My roommates and I also began our own running club with other people from the program, which was a great way to discover and explore the city. Lastly, my friends and I frequently visited nearby parks, where we play SpikeBall or Frisbee with locals.
Getting to know the people who lived in Sydney, and taking part in local, community-oriented activities allowed me to fully appreciate my experience abroad.
What are your best tips for those planning to study where you did?
The weekends go by fast, especially once the internship period begins. To get the most out of your time in Sydney, plan something to do or somewhere to go every weekend. Don't waste away beautiful Sydney weather being hungover in your apartment watching Netflix. Get out and do something, even if its just a local farmers' market or a nearby beach.
Are there any hidden gems that your classmates should check out?
Greyhound racing at Wentworth Park—Free admission.
For the athletically inclined: Royal National Park coastal walk. The 30 kilometer trail from Bundeena to Otford makes a great, full day of hiking.
https://questromworld.bu.edu/studyabroad/wp-content/uploads/sites/22/2018/02/study-1.jpg
480
640
admin
https://questromworld.bu.edu/studyabroad/wp-content/uploads/sites/22/2022/05/Questrom_icon-red-horizontal-1-300x109-1.png
admin
2018-02-08 16:13:35
2022-10-11 20:06:12
My Study Abroad Experience: Steven LaDine