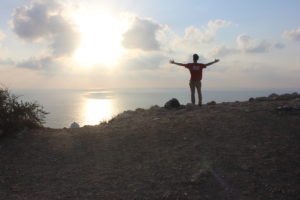 Although the media's headlines are serving up a storm regarding the situation in Israel, Chuk believes it is a safe place for the people living there. What an interesting time to be in Israel…
This week at work, I had the chance to do some field work, as opposed to work done solely behind the desk. Exploring around Tel Aviv to receive integral documents for Elevator was exactly what I needed to experience the local streets of the city. I also got to assist for a recent campaign developed by Elevator called www.isupportisrael.org. We aim to help families and businesses in the southern Israel impacted by the consequences of the current war. On my part, I partnered with another intern to work on a press release for this charity initiative to help gain more media attention. Thus far, our efforts have paid off; the campaign achieved a recent goal in raising over $50,000 from donations. The next goal is doubling it. It was exciting to be involved in a humanitarian project concerning the current time and context. My last project was to resume last week's project in updating Elevator's portfolio companies. In a nutshell, work was spontaneous and fun this week; this is what made the internship so appealing from the very beginning.
On the weekends, my friends and I have been eager to finally explore Israel, escape this bubble of Tel Aviv we have been trapped in the past few weeks, and see what the State of Israel has to offer. So at last, I had the chance to visit the Holy City Jerusalem on a day trip. It's hard to explain my visit, it is just so holy and different from Tel Aviv; I can simplify it as an experience alluring for anyone wishing to discover the historic beauty and vibrancy in such a significant city, and grasp the mixture and feel of three different religions. Visiting the sites that encapsulate the story of Jesus Christ seemed surreal to me. We had tour guides within the Old City and the Mount of Olives, seeing a variety of stunning churches, synagogues, cemeteries, temples, and cultures. So much more to discover – this is one of the magical qualities about Jerusalem, and I will definitely return.
The next day, since we had heard a lot of positive things about Haifa, we thought it was worthwhile to visit the northern coast of Israel. We intended to go see the Bahai Gardens. Unfortunately we woke up too late; nonetheless it is another city to which we plan to return next weekend, it was that wonderful. Its picturesque and scenic views combined with its exquisite architecture offer a calm and quiet mood. According to a few locals, it used to be a tourist hotspot, but everything has unfortunately cooled down over the recent years. Wrapping up the weekend, we probed through Tel Aviv's Art Museum, housing a collection of modern and classical art. I found it very abstract; sadly, art is not a field comprehensible to me. Interestingly, the highlight was a mini documentary representing the Palestinian perspective on the conflict in Gaza; it was an awakening experience to enrich my understanding on both sides of the table.
It was a pleasant week with lots of sightseeing around Israel. We organised a weekend that had to be done or I would have absolutely regretted not taking advantage of exploring Israel. Hopefully, more will be seen by next week as my friends and I have arranged to swim at the Dead Sea, check out the Golan Heights, and revisit Jerusalem and Haifa for the upcoming weekend.
Chuk Chan (Jeffrey), BA Business Management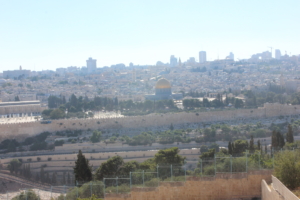 https://questromworld.bu.edu/studyabroad/wp-content/uploads/sites/22/2014/09/Haifa-Sunset-1-scaled.jpg
1707
2560
admin
https://questromworld.bu.edu/studyabroad/wp-content/uploads/sites/22/2022/05/Questrom_icon-red-horizontal-1-300x109-1.png
admin
2014-09-16 11:27:08
2022-10-11 20:07:40
Elevator Fund Internship – Fourth Week