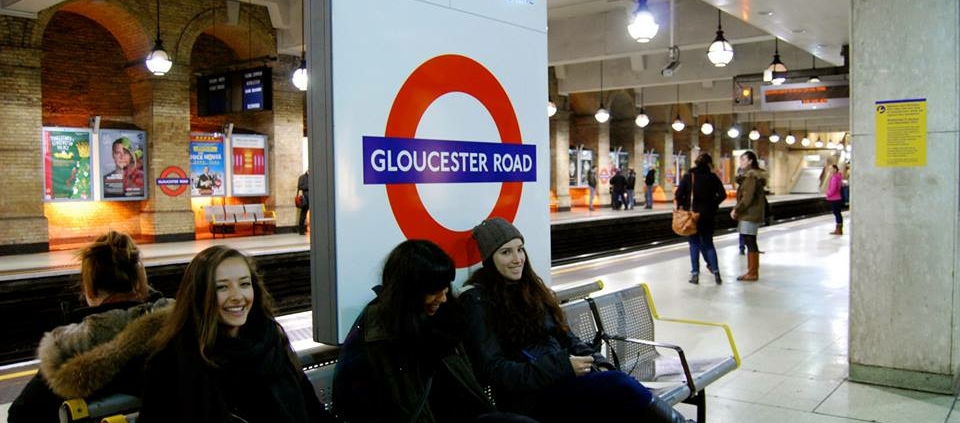 Iris Naimark, London Internship—Management Track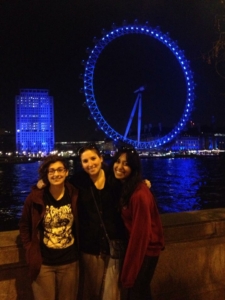 Interned as an Environment Intern at the Policy Studies Institute under the University of Westminster, Spring 2014
Internship: I interned for the Policy Studies Institute under the University of Westminster as an Environment Intern. I mostly did literature reviews and searched for articles and relevant data about energy that were related to the project upon which my supervisor was working. I also did some more minor Excel work and searches. There seemed to be a mismatch between my internship aassignment and what I'm studying in school (Business+Economics), so it may not have been the right fit for me. I did end up asking the company if they could teach me some more relevant skills, so they taught me how to use a statistics software called SPSS, which was great!
I Learned: The experience was really amazing. I have been living in Boston for the past 15 years and have been attending school in the same 2 mile radius since 2nd grade, so this was the first time I really got the opportunity to go elsewhere and live there for a little while. Prior to the experience, I thought I would want to stay in Boston forever, but this opened my eyes to wanting and being willing to relocate in the future. In addition to this, I most certainly learned about the difference between culture here in the States, in the UK and in Europe. All three are quite different, and the UK seems to be a unique mix of American and European culture. I loved the people there and am planning to visit back in the near future!
What Surprised Me: Oftentimes when I visit new cities I have a criterion I use to evaluate them, specifically: "Would I be able to live here?" Most of the time the answer is, "no," and I think that this is the case because I never spend more than four days in each city when I am travelling. I thought it would be the same case for London—that I would visit, enjoy myself, and look forward to getting back home to Boston. My attitude was completely different by the end of the experience; I wanted to stay and didn't even want to go on my planned post-study abroad Euro-trip! I do think that London is the best city in the world, so I may be biased, but studying abroad in a new place really does change someone's attitude about the world.
Hardest Part: The hardest part was definitely the mismatch between what I wanted from my internship and what actually happened; I had a lot of trouble communicating with EUSA and attempting to align my goals. Of course, I learned a lot from this and from the internship itself, but I wish the internship matching experience went smoother.
Best Part: Everything! Meeting Brits, living on my own but with best friends, meeting my roommate who is now a very good friend of mine, the sights, traveling around Europe, the food, living in a wonderful location, taking different classes that had a British/European twist, British accents!!
My Tips:Since it's an internship program and I struggled with the component, I'd get that sorted out as thoroughly as possible. Talk to EUSA before you arrive as much as you can, so you know the 6 weeks you will be interning will be beneficial to your career! Go explore areas beyond South Kensington like Hackney and other parts of East/North London; no Brits our age really live in central London so make sure you take advantage of the Tube and go venture! Plan lots of trips to Europe since London is a great place to fly out of, though beware of the 5ish airports and the time it takes to get to them. Get Giffgaff for your phone plan no questions asked.
https://questromworld.bu.edu/studyabroad/wp-content/uploads/sites/22/2014/07/Iris-London-Tube.jpg
642
960
admin
https://questromworld.bu.edu/studyabroad/wp-content/uploads/sites/22/2022/05/Questrom_icon-red-horizontal-1-300x109-1.png
admin
2014-07-25 14:05:50
2022-10-11 20:08:27
Iris Naimark, London Internship—Management Track