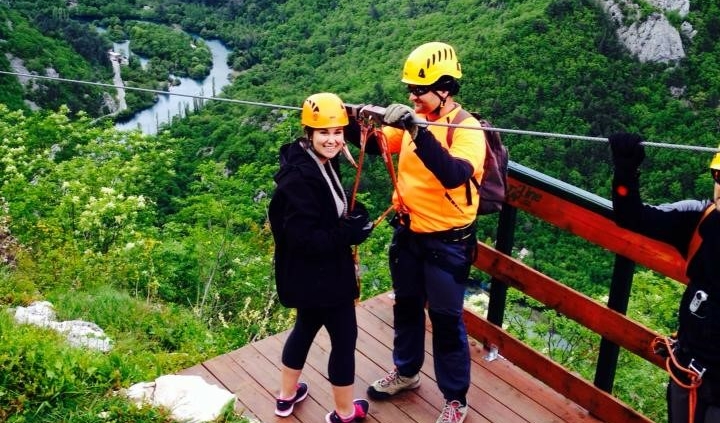 Rachael Gresham, London Internship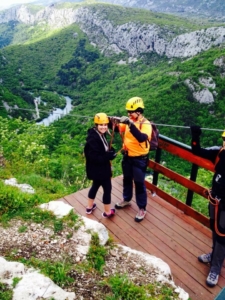 As a college student you are naturally inclined to fear the inevitable – graduating. In what feels like no time at all, suddenly you are in my current position: an incoming senior trying to write about the best semester I had, while attempting to wrap my mind around the fact that in a few shorts months I'll need to deal with the big 'R' word – responsibility.  Go abroad. Before you have real responsibilities, grab the opportunity to travel the world. Build it into your schedule as a freshman or figure out how you can manage it as a senior; either way, do it.
Second semester of junior year was when I crossed the pond and explored London for the first time. BU London resides in none other than the posh neighborhood of South Kensington, with easy access to everything you could possibly need. Hyde Park is less than a block away, Imperial College boasts a gym and student activities they welcome you to join, the #9 and #10 buses run right along High Street when the Tube is too crowded to bear, and there are three grocery stores to choose from, in addition to the American favorite, Whole Foods, around the corner.
Being on the Pre-Law track, I interned with a law firm based in the middle of City, the epicenter of London and its original neighborhood. I was tasked with very basic office jobs: photocopying, retrieving the mail, logging files, making phone calls, and taking notes during client interviews. While the work was not overly stimulating, I loved being able to talk to my coworkers about their favorite parts of London, as well as the UK, and gain native perspective on the city I would call home.
If you are a homebody like me, the mere thought of traveling thousands of miles away can bring on an anxiety attack. This is actually normal; you are not in the minority. Just ask yourself this: if not now, then when? Going abroad taught me how to say 'yes.' It taught me not to fear change, but to embrace it, and fully enjoy the opportunities that might never come around again. Being abroad also taught me more about myself, as painfully cliché as that is. Take control of your semester. Be selfish – visit the countries you want to visit, do the things you want to do, explore on your own, and never say no. It might feel like you have all the time in the world, but just like graduation, your end date is looming and one of the best times of your life will be over before you know it.
Sure it was hard to leave my family, of course the exchange rate made it impossible to afford everything, and yes being in a foreign country is scary; however, all these fears subside when your Mom tells you how envious she is of your jet-setting lifestyle and your Dad is can't stop listening to your tales of Istanbul and Croatia, places he's never been. If you are fortunate enough to be given the opportunity to not only travel abroad, but to live there for an entire semester, it is actually your duty to go. I am so serious, you must. Those of us who have returned need more people to envy.
Two Tips:
Immerse yourself in the cultures of the countries you travel to and find what it is really like to live; don't just visit all the tourist traps.
Remember to sleep or you will end up sick for a week.
https://questromworld.bu.edu/studyabroad/wp-content/uploads/sites/22/2014/07/Rachael-Zip-Line.jpg
960
720
admin
https://questromworld.bu.edu/studyabroad/wp-content/uploads/sites/22/2022/05/Questrom_icon-red-horizontal-1-300x109-1.png
admin
2014-07-30 10:17:32
2022-10-11 20:08:27
Rachael Gresham, London Internship