Tally Sternberg, Sydney Management Internship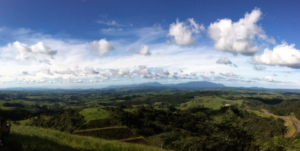 Interned at a small investment firm, Spring 2014:
I was an investment analyst at a small firm. I was given a lot of responsibility and had the opportunity to work hands-on with clients and projects, which, especially as an intern, is extremely valuable.  I was lucky enough to work on a wide range of projects, but one of the biggest was that I worked with an Australian cookie manufacturer that was hoping to expand their brand internationally.  I was able to communicate with the client professionally, develop an investor presentation, and coordinate and participate in funding meetings. The opportunities and skills that I gained from this internship have been amazing and I am so happy that I was able to work at such a great firm.
I Learned: I saw firsthand how business has truly become international. Almost every project that I worked on in my internship involved two or more countries.  I think that being able to work with people and businesses from different countries and cultures is very valuable.  I also learned that Australia is a lot more relaxed when it comes to the office.  Businesses are still extremely diligent, organized and hard working, but there seems to be less overall pressure and stress in the office.
I was surprised to find: That not everyone in Australia is a surfer. I know that seems odd, but I had this weird vision going to Australia that everyone is at the beach all day, when really life is more similar to the US, especially California.
The Hardest Part: I think that the hardest part was being 10,000 miles away from home. It can be sometimes be difficult coordinating calling home because of the 16-hour time difference. BUT that being said, I never really got homesick because I was in such an amazing place.  The beaches, beautiful weather, and nice people made being so far so much easier.
The Best Part: This was hard to narrow down.  I sincerely loved every part of my experience in Australia, but if I had to choose, I would say that meeting Australians was probably number one.  They are so nice and welcoming and it's not by coincidence! Living in such a beautiful place with gorgeous weather year round made me a lot nicer too!
Why I Picked Sydney: I was really torn on where to study abroad, but I think that what made the difference in my decision and many other Sydney Management students' decisions was that you should go somewhere that you wouldn't normally have the opportunity to go.  If we are being realistic, many of you will have the opportunity to visit Europe at some point in your life; however, what are the chances that you will travel around the world to Australia? Probably pretty slim. Take advantage of this amazing study abroad opportunity.  Let's look at the pros:
Living near the beach.
Getting credit for MANAGEMENT classes that actually go towards your concentration.
A full time internship: working 5 days a week lets you get to know your coworkers a lot better.
Living among Australians: as a whole they have one of the nicest, most laid-back cultures I've ever encountered.
Facetime, Skype, Whatsapp, and Viber all exist, so you won't have trouble getting in touch with family and friends at home.
https://questromworld.bu.edu/studyabroad/wp-content/uploads/sites/22/2014/07/photo4-scaled.jpg
1291
2560
admin
https://questromworld.bu.edu/studyabroad/wp-content/uploads/sites/22/2022/05/Questrom_icon-red-horizontal-1-300x109-1.png
admin
2014-07-31 12:01:19
2022-10-11 20:08:27
Tally Sternberg, Sydney Management Internship