Each year, the BU Alumni Association and the Scarlet Key Honor Society select exceptional seniors, staff, faculty, and alumni. These inductees have achieved significant accomplishments in academics, athletics, student activities, or service that has enriched the BU community. Candidates are nominated by their BU peers, faculty, or staff, a true testament to their exemplary leadership and positive impact on others.
We are proud to announce that there are six inductees from the Questrom School of Business for the Scarlet Key Honor Society Class of 2022. This is a tremendous achievement and recognition for these members of our vibrant Questrom community.
Congratulations to the newest members of the Scarlet Key Honor Society!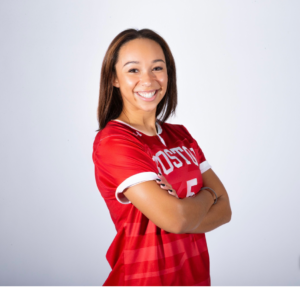 Undergraduate Academic & Career Development Center
Mikayla Alcorn is a senior in the Questrom School of Business hailing from New York City. She is concentrating in Law and Entrepreneurship and, after her time interning with a private equity investor, hopes to go to Law school or pursue consulting full time. Mikayla is a captain of the Women's Soccer team and serves as the President of their Anti-Racism Leadership group. She is also the Vice President of Student Athletes of Color, a member of the Bloom Family Leadership Academy, the Terriers Together mentor program, and recently represented the athletics department at the Naval Academy Leadership Conference. She has a passion for positively impacting people and culture in any way that she can and thanks BU for giving her ample opportunity to do just that!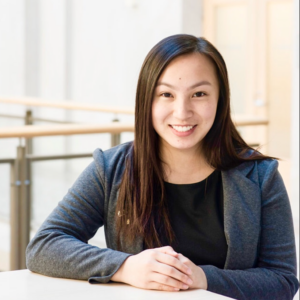 Undergraduate Academic & Career Development Center
Fellenia Chan (She/Her) is a senior in the Questrom School of Business concentrating in Marketing and Management & Organization. She is a POSSE Scholar and is originally from San Francisco, California. On campus, she is passionate about building community and has channeled this passion into her roles as a FY101 Peer Mentor, Questrom Peer Advisor, and Resident Assistant. She also works for the Center for Career Development and Educational Resource Center as a Student Ambassador and is a Scarlet Speaker for the BU Admissions Office. She is grateful for all of the opportunities that have been provided in each of these experiences and is excited to bring these skills and lessons learned to her future role post-graduation. In her free time, she enjoys exploring new restaurants and going on adventures with her best friend!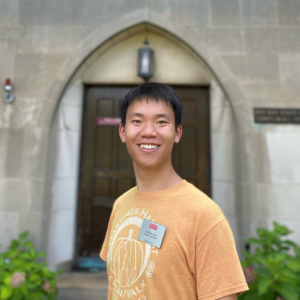 Undergraduate Academic & Career Development Center
William Gao is a senior concentrating in Information Systems at the Questrom School of Business. He serves as an Admissions Coordinator for Boston University's Office of Undergraduate Admissions where he leads initiatives to improve diversity & inclusion on campus. In addition, William serves as a Resident Assistant for The Towers and was a former Teaching Assistant for IS223 (Introduction to Information Systems) course for 5 semesters. He has conducted research as a Data Science Project Manager for BU Spark!, specifically on social justice oriented data-investigations for clients such as The Associated Press News, The Center for Antiracist Research, and The Bay State Banner. He is also a recipient of the Harold C. Case Scholarship for scholarship, extracurricular achievements, contributions to the University and scholarly potential. William's fun fact is that he is Yelp Elite with over 200 Boston restaurant reviews.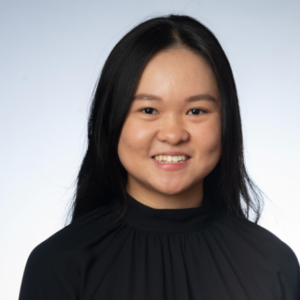 Undergraduate Academic & Career Development Center
Hanako Kawasaki is a senior in the Questrom School of Business with a concentration in finance and School of Hospitality Administration with a concentration in marketing. She is from Ho Chi Minh City, Vietnam. She is the captain of the Women's Golf Team, the president of the National Society of Minorities in Hospitality (NSMH) club, and the treasurer of BizTech. She is passionate about building a culturally inclusive community where she strives to make a positive contribution in teams. In the future, she is looking to work in the financial services industry and hopes to travel the world.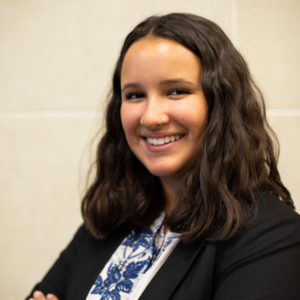 Undergraduate Academic & Career Development Center
Jessica Senquiz is a senior studying Communications with a minor in Business Administration. She is originally from Atlanta, GA, and is a Puerto Rican first-generation college student attending Boston University as a Richard D. Cohen scholar. Jessica was the social media marketing coordinator for the Center for Diversity, Equity, and Inclusion at Question, a Questrom Ascend Mentor, and is a part of the Dean's List.  Over the summer, Jessica interned at Moderna as a Corporate Affairs Intern, and currently works at Bravo TV as a Marketing Creative Intern. Jessica has a strong passion for uplifting her communities and always advocating for underrepresented groups in both the academic and professional field. Throughout college, it was Jessica's goal to make sure students were aware of the resources available to them. In the future, she hopes to work in an intersection between business, communications, and DEI work.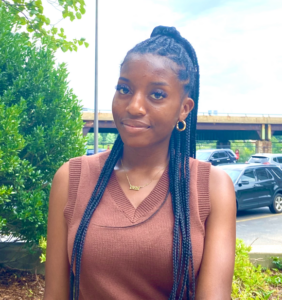 Undergraduate Academic & Career Development Center
Kesi Rose Sobtejou is a senior in the Questrom School of Business concentrating in Information Systems. She is from Long Island, NY, and on campus she's served as a Peer Mentor for FY101 and an Event Coordinator for Umoja: The Black Student Union. Currently, she is the President of the Black Business Student Association, a Resident Assistant in The Towers, a Questrom Ascend Mentor, and a Teaching Assistant for Modeling Business Decisions & Market Outcomes (QM222). Kesi Rose is passionate about bridging the opportunity gap for Black students and aspires to create inclusive and equitable environments in every space she enters. After graduation, she plans on working at PwC in New York City and hopes to continue community work for Black students in the New York Metropolitan area.