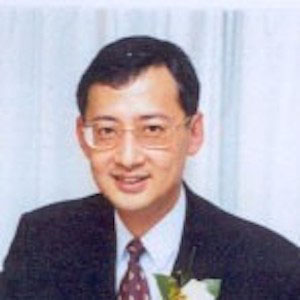 Adolf Ho, CEO, Classic Management Consultants Ltd, Associate Adjunct Professor of Marketing, HKUST
Forum: Increasing the Value of Management Education
Tues. 9/30, 9:30pm – 10:30pm EST

Chat: Wed 10/1 9:30pm – 10:00 pm EST
Significance of Managerial Soft Skills in Real-life Business
Adolf Ho has been Director of Career Development and Corporate Relations of the global top ranking MBA programs at the HK University of Science and Technology during 2008-2010. He was member of the MBA leadership committee Team, and was appointed as Adjunct Professor of Marketing in the spring of 2010.
During his tenure, Adolf has instituted a number of innovations, including extensive managerial soft skill training, executive coaching, and a newly formed consultancy practice for the MBA School.
Immediately prior to joining HKUST in 2008, he held various CEO positions with the Campbell Soup Asia business. He was Managing Director for SE Asia, and Greater China over the past 15 years; and Vice Chairman of Campbell Soup Trading (Shanghai) Co., Ltd., a subsidiary of the Fortune 500 and the 8th largest consumer food products company in the USA – Campbell Soup Company.
Adolf began his career in the Marketing Development profession with FMCG companies at the UK's Inchcape Group, and at Glaxo-SmithKline Beecham as the Marketing Director overseeing the business development of health and energy beverages.
In 1987, he joined Campbell Soup Asia Limited in it's newly set up Hong Kong office to develop Campbell's businesses in the Asian region, covering the full range of food, beverages and biscuit brands.  He was also Director of Godiva Chocolatier during their initial regional setup.
Adolf has extensive geographic Marketing experiences, covering Canada, SE Asia, and Greater China during his 30 years in Business. He has set up distribution networks, developed local co-packing and undertook extensive acquisition projects over the region.
He is also well known for building consumer iconic brands, such as Swanson's, Evian, Arnott's, and Campbell Soup.
He recently set up a Consultancy Company to serve Corporations on Strategic development, with focus on Brand Marketing Positioning issues.
Mr Ho has recently consulted with a wide spectrum of MNC and local corporations, including Ocean Park, HSBC, FedEx, UBS and the SCMP.
His recent projects included the publication of two books in the Chinese language on Career and managerial skills for young leaders, the first book [初入職場的越級挑戰] was published at the end of 2011; and his second book targeting to mid career executives [專門行業職場的越級挑戰] was launched in July 2013.
He has also written extensively on the managerial and marketing topics in local newspapers, including the SCMP Education Post.
Adolf has lectured extensively on career development topics, and is a regular speaker on marketing and career topics with business corporations, as well as top local Business schools (HKUST, CUHK, City and Baptist University). He is honorary Advisor to the Zhejiang University Alumni Organizing Committee; and has served as panel of judges on Marketing (TVB/HKMA) and Business competitions. He was founding member of the CUHK MBA Elite Mentorship program for the last 10 years.
Mr Ho will lead a 4 credit course on Integrated Marketing for graduating students in the 2014/5 academic year for the HKUST Business faculty. He also serves as a committee member on the Branding Committee of the Hong Kong Academy for Performing Arts from 2014.
Born in Hong Kong, Mr. Ho was trained as a biochemist at McGill University, Montreal, Canada, where he received his BS. He then returned to Hong Kong and obtained his MBA in 1981 from the Chinese University of Hong Kong.
https://questromworld.bu.edu/businesseducationjam/wp-content/uploads/sites/10/2014/09/Adolf-Ho.jpg
300
300
admin
https://questromworld.bu.edu/businesseducationjam/wp-content/uploads/sites/10/2014/06/IBMJam-wordmarklogo.png
admin
2014-09-12 18:42:32
2022-10-24 15:34:05
Adolf Ho, CEO, Classic Management Consultants Ltd, Associate Adjunct Professor of Marketing, HKUST