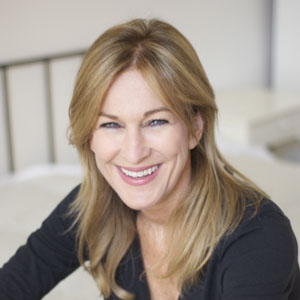 Wed 10/1, 3pm – 4pm EST
Forum: Engaging New-Generation Students & Employees
"Today, the key to being groundbreaking, relevant, timely and successful is embracing disruption.  If you are not breaking the mold – someone else is. Since joining (RED) in 2011, my goal has been to move fast, break things and innovate.  Traditionally, it has been business that owned the market on product and service innovation. What Apple did for music… what Spanx is doing for cellulite… what Twitter has done for communication… non-profits like (RED) are now doing to fight the world's greatest problems. We're making fighting AIDS simple and accessible on a mass scale."
In 2011, Deborah Dugan joined (RED) as the non-profit's Chief Executive Officer, and under her leadership (RED) has welcomed global proud partners such as The Coca-Cola Company, SAP, Bank of America and Latin America's major mobile carriers Claro and Telcel.  With Deborah Dugan at the helm, (RED) has solidified its identity as both a non-profit and a brand – standing for optimism, the best in art and design, perpetually game-changing, impact obsessed and purposefully provocative.  Her motto:  (RED)'s DNA is creativity.  Tap into the creative passions of consumers so that they give a damn.  Tap into the creativity of major celebrities so that they use their reach to give a damn, and tap into the best creative talent at major companies so that they too give a damn.  Only when these forces work together can (RED) break the dam of indifference and create real change in the fight against AIDS.
In just three short years at (RED), Deborah has continuously pushed the boundaries for how social media is creatively used for social good. Her accomplishments include leading (RED) to both set and break a number of world records. In 2011, (RED) was recognized as the first cause to have reached audiences over 1 million on both Facebook and Twitter. In June 2013, (RED) partnered with Mashable and set a new world record using the emerging video app, Vine; and in February 2014, (RED) teamed with Bank of America and U2 on a Super Bowl initiative, raising more than $3million and breaking the world record for the most digital downloads of a song in 24 hours.
Deborah has written for the Huffington Post and McKinsey's Social Innovation publication. Her recent speeches include: IEG Sponsorship Conference, the University of Utah Law School Commencement address, New York's WIE "Trail Blazing" Conference, Columbia University's Social Enterprise Conference 2013, NYU Social Innovation Summit 2014 and Boston University Business School. Deborah was included in Forbes Magazine's "100 Most Powerful Women" issue for 'Social Entrepreneurism', and is a "Disruptive Innovation" Fellow.
Prior to (RED), Deborah was President of Disney Publishing Worldwide, generating $1.8 billion in global retail sales.  During her eight years at Disney, she oversaw 275 magazines and published more than 4,000 new book titles. In addition, she acquired Baby Einstein, and launched Disney English language learning programs throughout Asia. She also served as Senior Advisor to the Tribeca Enterprises Board.  Deborah's roots are in the music industry – she spent eight years as Executive Vice President at EMI/Capitol Records. Deborah began her career as an attorney on Wall Street.
https://questromworld.bu.edu/businesseducationjam/wp-content/uploads/sites/10/2014/09/Deb-Dugan-300.jpg
300
300
admin
https://questromworld.bu.edu/businesseducationjam/wp-content/uploads/sites/10/2014/06/IBMJam-wordmarklogo.png
admin
2014-09-12 18:34:19
2022-10-24 15:31:27
Deborah Dugan, CEO, RED