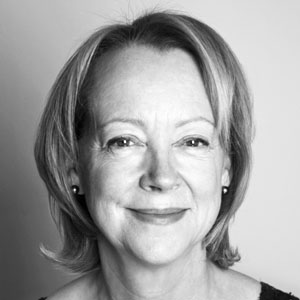 Lynda Gratton, PhD, Professor of Management Practice, London Business School, Founder of The Hot Spots Movement
Wed 10/1, 10am – 11am EST
Forum: Supporting 21st Century Competencies
Lynda Gratton is a Professor of Management Practice at London Business School where she directs the program 'Human Resource Strategy in Transforming Companies' – considered the world's leading program on human resources. Lynda is the founder of The Hot Spots Movement and for over five years has led the Future of Work Research Consortium which has brought executives from more than 80 companies together both virtually and on a bespoke collaborative platform.
Lynda has written extensively about the interface between people and organizations. Her eight books have been translated into more than 15 languages. They cover the link between business and HR strategy (Human Resource Strategy: corporate rhetoric, individual reality and Living Strategy), the new ways of working (The Democratic Enterprise), the rise of complex collaboration (Hot Spots and Glow) and the impact of a changing world on employment and work (The Shift). Lynda's case on BP won the EECH best case of the year, her article on 'signature processes' the MIT Sloan award, and in 2012  The Shift received the best business book of the year award in Japan. Her latest book The Key, published in June 2014, looks at the impact of the changing world on corporate practices, processes and leadership.
Lynda's work has been acknowledged globally – she has won the Tata prize in India; in the US she has been named as the annual Fellow of NAHR and won the CCL prize; whilst in Australia she has won the HR prize. Lynda is a Fellow of the World Economic Forum and has chaired the WEF Council on Leadership. She serves as a judge on the FT Business Book of the Year panel, chairs the Drucker prize panel and is on the governing body of London Business School.  In 2013 she was awarded the Life Time Achievement Award by HR Magazine and equally in 2013 she was amongst the 15 top thought leaders in the Thinkers50 ranking.
https://questromworld.bu.edu/businesseducationjam/wp-content/uploads/sites/10/2014/09/Lynda-Gratton-300.jpg
300
300
admin
https://questromworld.bu.edu/businesseducationjam/wp-content/uploads/sites/10/2014/06/IBMJam-wordmarklogo.png
admin
2014-09-12 18:41:03
2022-10-24 15:34:05
Lynda Gratton, PhD, Professor of Management Practice, London Business School, Founder of The Hot Spots Movement