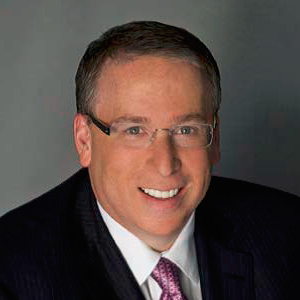 L. Kevin Cox, Chief Human Resources Officer, American Express Company
Thurs 10/2, 7am – 8am EST
Forum: Supporting 21st Century Competencies
Kevin Cox is the Chief Human Resources Officer at American Express. He is the primary architect of the company's human capital plan and related strategies that focus on making American Express one of the most financially successful and respected companies in the world.
Kevin has been a leader in Human Resources for more than two decades. His expertise lies in the fields of organizational effectiveness, talent management, and driving large-scale complex change.
He joined American Express in 2005 after 16 years at Pepsi-Cola and the Pepsi Bottling Group (PBG), where he held positions leading strategy, business development, technology, and Human Resources. He played a significant role in the successful initial public offering of PBG in 1999.
Kevin is a member of the board of directors of CEB as well as Kraft Food Group, where he is chair of the compensation committee.
He is active in a number of professional HR organizations, serving on the boards of the Human Resources Policy Association, the National Academy of Human Resources, and the Cornell University Center for Advanced Human Resources studies.
Kevin is a frequent speaker on strategy, building organizational capability and increasing the role and influence of Human Resources in global businesses.
He holds a Master's of Labor and Industrial Relations from Michigan State University and a Bachelor of Arts from Marshall University.
He is an active member of his community in Connecticut, where he and his family enjoy their involvement with a wide range of charitable organizations. His hobbies include golf, weightlifting, and listening to an eclectic collection of music.
https://questromworld.bu.edu/businesseducationjam/wp-content/uploads/sites/10/2014/09/Kevin-Cox_AmEx.png
300
300
admin
https://questromworld.bu.edu/businesseducationjam/wp-content/uploads/sites/10/2014/06/IBMJam-wordmarklogo.png
admin
2014-09-17 17:48:21
2022-10-24 15:31:27
L. Kevin Cox, Chief Human Resources Officer, American Express Company