Georgina O'Brien, Head of Sales, LinkedIn Learning Asia
Cultivating a love for lifelong learning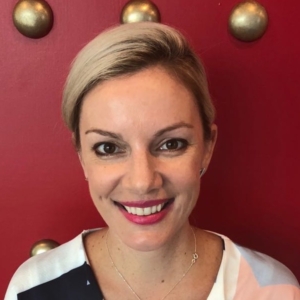 The world is made up of different kinds of learners: Some of us absorb information by doodling out mind maps and looking at beautifully designed infographics; others can spend days poring through tomes; while some may prefer getting hands-on experience to pick up a new skill.
"The life cycle of any given skill today is just around three to five years," reveals Georgina O'Brien, head of sales for LinkedIn Learning Asia and a panellist at the upcoming Business Education Jam: Singapore 2018.
"The business education industry will be heavily focused on upskilling and reskilling, and we will explore how we can support to improve a student's relevance to the work force, and how we can help with on-demand learning."
Speakers at the Business Education Jam, held at SMU on 28 August, will no doubt wax lyrical about the role of technology in the transformation of education. And one-way technology could enhance the learning experience is by complementing, not usurping, the current mode of quality brick-and-mortar learning conducted by members of faculty with the industry and academic know-how to enable current competencies in business school students.
Launched last year, LinkedIn Learning is an online platform with over 12,000 courses led by industry experts. It taps on LinkedIn's 573 million members to gather information on the evolution of jobs, industries, organisations and skills in the fast-changing business world.
"It is a data driven way of learning to enhance high quality content," explains Georgina about the platform that combines content from Lynda.com, the online education site acquired by LinkedIn in 2015, with the professional social network's vast user base.
"I now know more about you and your professional life through your LinkedIn profile, and can target the specific courses relevant to your career track and future skill requirements."
The pursuit of traditional degrees are the foundation for workers' essential skill set, and they will perhaps choose to continue with post-graduate studies to upgrade their competencies and excel in the workforce. These channels of higher education are crucial for employees in a competitive workplace, whether they are fresh hires or seek to bolster their current positions against changes in a volatile global economy.
"What business education does is carefully formulated and well thought-out," observes Georgina.
"We want to create that inquisitive mindset complemented by online platforms, deepening the skills that are covered in the classroom to produce true talent solutions to the industry."
For example, Georgina suggests that online learning can serve as reinforcement for university curriculum: A student might be assigned a three-minute video that will introduce a particular topic, before going into a seminar the next day to delve deeper into the subject together with their peers and faculty. She hopes that platforms like LinkedIn Learning can support the functions of business schools by providing additional tools to promote this need for constant learning.
As of now, LinkedIn Learning covers a range of business, creative, and technical topics, including leadership soft skills, design principles, and programming. Topping the LinkedIn list of most sought-after skills are cloud and distributed computing, followed by statistical analysis and data mining, mobile development, storage systems and management, user interface design, and network and information security.
"Digital is definitely the main trend now and one that cannot be ignored," adds Georgina.
"Besides e-learning tools, someone who is strong in soft skills like communications will soon need to also upgrade themselves and couple them with digital skills like knowledge in AI, machine learning and perhaps data analytics."
How will the traditional model of business education be disrupted in Asia? Hear from our panel comprising of Gerry George – Dean of the SMU Lee Kong Chian School of Business, Georgina O'Brien – Head of LinkedIn Learning Asia, Kris Sasitharan – Global HR Business Partner, Standard Chartered Bank and Jason Lawrence – Director of Market Development in North Asia from GMAC in the Business Education Jam: Singapore 2018.
Join us on Facebook Live this 28 August 2018, 4pm SGT.
https://questromworld.bu.edu/businesseducationjam/wp-content/uploads/sites/10/2018/08/Georgina-O-Brien-500_500.jpg
600
600
admin
https://questromworld.bu.edu/businesseducationjam/wp-content/uploads/sites/10/2014/06/IBMJam-wordmarklogo.png
admin
2018-08-25 03:30:01
2022-10-24 15:29:33
Georgina O'Brien, Head of Sales, LinkedIn Learning Asia