MBA Coaching Team
MBA Coaching Team
As you begin your MBA career journey the MBA coaching team is committed to help enhance your job search skills through a variety of methods such as one-on-one coaching, small group workshops and career classes.
Career Resources
Career Resources
Log in to QuestromTools to view your career guides and resources. Visit our International Students page for additional resources for international students.
The Questrom MBA Career Coaching team uses Vmock,  a SMART Career Preparation Platform that leverages AI and predictive analytics to score your resume and improve it. The platform enables you to get an objective score on your resume based on recruiter criteria and the Questrom template criteria and receive customized feedback on how to improve your score.  If you are an MBA student at Questrom and would like a Vmock account, email the Grad Center with your request at questromgradcenter@bu.edu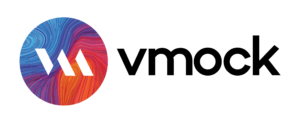 One-on-One Coaching
One-on-One Coaching
Our approach is student centered, career focused, and market driven.  Career coaches partner with you so that you are self-aware and market-ready as you create your career path, offering a variety of services to support you in your internship and job searches.
Some of the services offered include:
Assessment feedback
Resume development and critique
Career strategy development
Cover letter development and critique
Networking and research advice
Interview preparation and mock interviews
Salary negotiation advice
Once you have completed your resume and job search plan with your career coach, we will refer you to our colleagues at the Feld Center so you can partner with the Industry Relations team on your internship and/or job search.
Briefings on specific company culture, recruiting history, and interview tips
Industry-themed career exploration events
Job and internship postings, information sessions, and interview schedules (On-Campus Recruiting)
Calendar of monthly on-campus career-related activities
Small Group Workshops & Career Classes
Small Group Workshops
During the year, the career coaching team hosts workshops that are typically composed of 5-15 students in an interactive setting.  Our workshops use a hands-on, "learning by doing" approach by incorporating activities into the one and a half hour sessions.  We help students to build on career development skillsets such as mastering interviewing, resume and cover letter writing, and project managing your internship search.
Career Classes
The career coaching team provides large group sessions for 1st and 2nd year MBA students through the ES723 course.  These classes are designed to cover a wide variety of career-related topics such as developing your 30-second commercial elevator pitch and getting the most out of your summer internship experience.
Self-Evaluation MBA
Self-Evaluation & Assessments (FT-MBA)
The first step in any career development process is self-evaluation. By understanding your skills, interests and values, you can begin to brainstorm possible job targets that you may want to pursue.  Questrom offers several tools that will aid self-assessment including our Career Kick-Off Questionnaire and CareerLeader, We encourage you to discuss your self-evaluation with your assigned Career Coach during a coaching appointment.
---
Career Kick-Off Questionnaire
Some people know exactly what kind of career they want to go for, some have vague ideas about it and others don't know at all what matches best with their interests, motivators/values and skills. Our Career Kick-off Questionnaire can help you to start thinking about yourself, get prepared for the assessments and is a great resource for the first meeting with your Career Coach.
---
CareerLeader 
CareerLeader is a business career, self-assessment tool built on interests, motivators, and skills that drive future career success and satisfaction.
Questrom MBAs complete CareerLeader through the ES723/ES707 career management courses and receive instructions to take the assessment upon registering for the class.
The assessment is designed specifically for MBA students and business career professionals. Based on your responses, a unique profile and report is generated, providing you with feedback on:
your interest level for each of the 8 core elements of work in organizations
your key motivating factors
your strongest skills
the attributes of organizational culture in which you are likely to be most comfortable and successful
CareerLeader is a fully integrated approach to business career self-assessment built on the premise that one's interests, motivators and skills will drive their future career success and satisfaction.
In the early 1980s Drs. James Waldroop and Timothy Butler were colleagues at Harvard Business School and were feeling unsatisfied with the assessment instruments available at the time. They believed in the need for an assessment tool designed specifically for business students and professionals—a mission that would ultimately lead to the launch of CareerLeader. Based on over 50 collective years of scientific research and career development experience, CareerLeader has been designed to:
Provide expert assessments of one's unique pattern of business-relevant interests, motivators and skills.
Match an individual to specific business-related careers when compared to our database of hundreds of thousands of business professionals.
Help one understand what organizational cultures will be the best fit for them.
 96 of the Top 100 global MBA programs recognize that CareerLeader meets the needs of their students in an increasingly diverse and global economy. 
Alumni
Alumni
Visit our Alumni page for career resouces for our Alumni.

Boston University
Questrom School of Business
Rafik B. Hariri Building
595 Commonwealth Avenue
Boston, MA 02215
MBA CENTER
For Residential MBA Students:
CONTACT
mbacenter@bu.edu
617.353.7800

OFFICE HOURS
Fall & Spring
Appts: M-Th 9am – 6:30pm, F 9am – 5pm
Summer
M-T 9am – 5pm, W-Th 9am – 6:30pm, F 9am – 1pm
HAR 416

FOLLOW US
@questrom_MBA

For OMBA students needing support, please contact ombasuccess@bu.edu.
SPECIALTY MS & PhD CENTER
CONTACT
qstmsphd@bu.edu
617.353.2673
OFFICE HOURS
M-F 9am – 5pm
HAR 402
FOLLOW US
@questromgrad