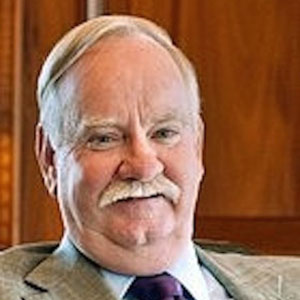 Robert A. Brown, PhD, President, Boston University
Wed 10/1, 2pm – 3pm EST
Forum: Producing Research with Impact
Dr. Robert A. Brown, a distinguished chemical engineer, has served as president of Boston University since 2005. During his tenure, Boston University produced and has begun executing its first strategic plan, Choosing to be Great, which focuses on strengthening the quality of undergraduate and graduate programs, attracting world-class faculty members, and facilitating their research and scholarship. Significant progress has been made toward these goals, as evidenced by enhanced quality of the incoming undergraduate class, increased ranking of the University and, in 2012, the University being invited to join the Association of American Universities, which includes the 62 leading research universities in the United States and Canada. Also in 2012, the University launched its first comprehensive fundraising campaign to raise $1 billion by 2017; to date, the University has raised over $700 million. The campaign already has led to important new academic initiatives including the Kilachand Honors College, a unique discovery-based approach to fulfilling the general education requirement for our most talented undergraduate students, and the Pardee School for Global Studies within the College of Arts and Sciences.
He is a member of the American Academy of Arts and Sciences, the National Academy of Engineering, and the National Academy of Sciences. Dr. Brown also is a director of the DuPont Company, a trustee of the Universities Research Association, a director of the American Council on Education, and has served on the President's Council of Advisors on Science and Technology for President George W. Bush. He also serves as chairman of the Academic Research Council of the Ministry of Education of the Republic of Singapore, is a member of Singapore's Research Innovation and Enterprise Council, and is a trustee of The King Abdullah Petroleum Studies and Research Center (KAPSARC).
Before coming to Boston University, Dr. Brown held a number of leadership positions at MIT, including provost, dean of the School of Engineering, and head of the Department of Chemical Engineering. He has published more than 250 papers in areas related to mathematical modeling of transport phenomena in materials, and he served as executive editor of the Journal of Chemical Engineering Science from 1991 to 2004. He was named an honorary citizen of the Republic of Singapore in 2005 and in 2008, was honored as one of the top 100 Chemical Engineers of the Modern Era by the American Institute of Chemical Engineers.
He earned B.S. and M.S. degrees in chemical engineering at the University of Texas at Austin, and a Ph.D. in chemical engineering from the University of Minnesota. He and his wife Beverly have two grown sons.
See other Boston University VIPs: Ken Freeman, James Post, Michael Salinger, N. Venkatraman
https://questromworld.bu.edu/businesseducationjam/wp-content/uploads/sites/10/2014/09/Bob-Brown_BU.jpg
300
300
admin
https://questromworld.bu.edu/businesseducationjam/wp-content/uploads/sites/10/2014/06/IBMJam-wordmarklogo.png
admin
2014-09-12 16:56:09
2022-10-24 15:31:26
Robert A. Brown, PhD, President, Boston University