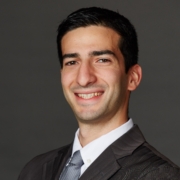 Ray Dogum
Conference Co-Chair
Ray is a second year, full-time graduate student pursuing an MBA in the Health Sector Management Program and MS in Information Systems. He received a B.S. in Chemical Engineering from NJIT, then worked as project manager for specialty systems engineering firm. Most recently, he played an integral role, as a lab manager at the Koch Institute for Integrative Cancer Research (MIT), in the startup of a new stem cell laboratory which focused on understanding the role of diet in stem cells, tissue regeneration, and cancer. Ray is interested in the integration of wearable devices, genomics, and population analytics.
Health & Life Sciences Conference
Amid Zand
Conference Co-Chair
Amid is a second year, full-time MBA student in the Health Sector Management Program. He is originally from Tehran, Iran and received a B.S. with distinction in biomedical engineering from Worcester Polytechnic Institute, where he was a senator in the Student Government Association and a member of the Tau Beta Pi, National Engineering Honor Society. Following his graduation, Amid worked as an R&D engineer at Boston Scientific, where he worked on developing medical devices for treating patients with liver cancer. He is looking to transition into healthcare consulting upon graduation from Boston University.
Health & Life Sciences Conference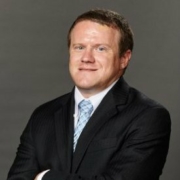 Nathan Anderson
Director of Finance & Fundraising
Nathan is a second-year full-time MBA student in the Health Sector Management program. He earned a B.S. in cell & molecular biology and a B.A. in history from Tulane University and a M.S. in biology from American University. After working as a technician in academic oncology and muscle cell development research labs, he worked for Champions Oncology, a pre-clinical CRO that helped pharmaceutical and biotech companies develop oncology drugs using human patient-derived xenografts in mice. As an associate project manager, he developed study designs with clients and then ensured their successful completion in Champions' internal lab. This summer Nathan is an intern at PricewaterhouseCoopers in Pharmaceutical & Life Sciences R&D Operations Management Consulting.
Health & Life Sciences Conference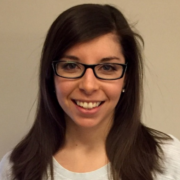 Kasey Componeschi
PEMBA Director
Kasey is a second-year part-time BU MBA student, concentrating in Health Sector Management and Leadership & Organizational Transformation. Kasey works at Dana-Farber Cancer Institute as Senior Research Project Manager where she helps researchers develop and implement project management strategy for multi-center oncology research studies. By understanding the importance of writing clear research protocols, and with her experience, she has helped physicians further develop their scientific questions into understandable and feasible clinical trials. Kasey is a double-terrier, having graduated from Boston University's Sargent College with a Bachelors of Science in Health Science.
Health & Life Sciences Conference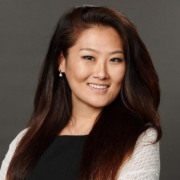 Jessica Liu
Director of Marketing
Jessica is a second year, full-time dual-degree graduate student. She is pursuing an MBA in the Health Sector Management and an MPH in Healthcare Policy and Management. She received a B.Sc. in Management Science from the University of California, San Diego. Prior to business school, she worked in multiple branches of healthcare delivery and spent considerable time specializing in medical billing, fellowship coordination, and budget analysis. During the summer, Jessica interned at Boston Scientific Corporation as an MBA Marketing/Strategy intern in its Interventional Cardiology Department. Upon graduation, Jessica will pursue a career in corporate strategy in hopes of bridging the gaps of the fragmented U.S. healthcare system.
Health & Life Sciences Conference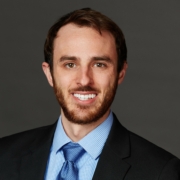 Sam Read
Director of Media
Sam is a second year MBA/MPH student at BU, and has a B.A. in Psychology from Bowdoin College. Sam was a research coordinator at UC San Francisco Cancer Center, and then a clinical trial monitor at ICON, monitoring operations at West Coast study sites for Phase II/III industry-initiated oncology trials. Sam is interested in trial management systems, electronic medical records, and cold chain management of pharmaceuticals. Sam also serves as Vice President of the Health Sector Management Club.
Health & Life Sciences Conference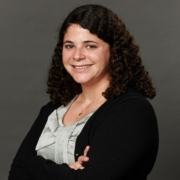 Hannah Skop
Director of Operations
Hannah is a second year MBA student at Questrom. She graduated from the University of Pennsylvania with a B.A. in History and Hispanic Studies. After college, she spent several years working for Epic, where she managed inpatient clinical and obstetrics EMR implementations for diverse clients ranging from community hospitals to leading academic medical centers. During the summer, she interned in Dana-Farber Cancer Institute's Ambulatory Practice Management Analytics Department.
Health & Life Sciences Conference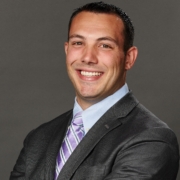 Steven Zerbini
Director of Alumni Outreach
Steven graduated from Wheaton College (MA) with a Bachelors of Arts in Chemistry and is currently a second year MBA/MPH student Questrom. Prior to coming to BU, Steven worked in an inner city Emergency Department (ED) as an ED Tech. After that, he worked for Quintiles as a Pharmaceutical Sales Representative contracted to Alcon, a Novartis Company. While at BU, Steven has been working in the Quality Improvement Department at Boston Medical Center and interned this past summer at Partners HealthCare in a Strategic Operations Management role.
Health & Life Sciences Conference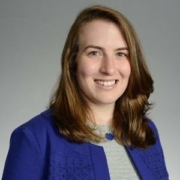 Elizabeth Arthur
Associate Director of Operations
Health & Life Sciences Conference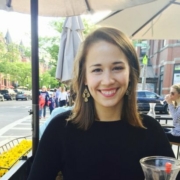 Kendra Wright
Associate Director of Media
Health & Life Sciences Conference