Garth Graham, MD, MPH, Director and Global Head of Healthcare & Public Health at Google/Youtube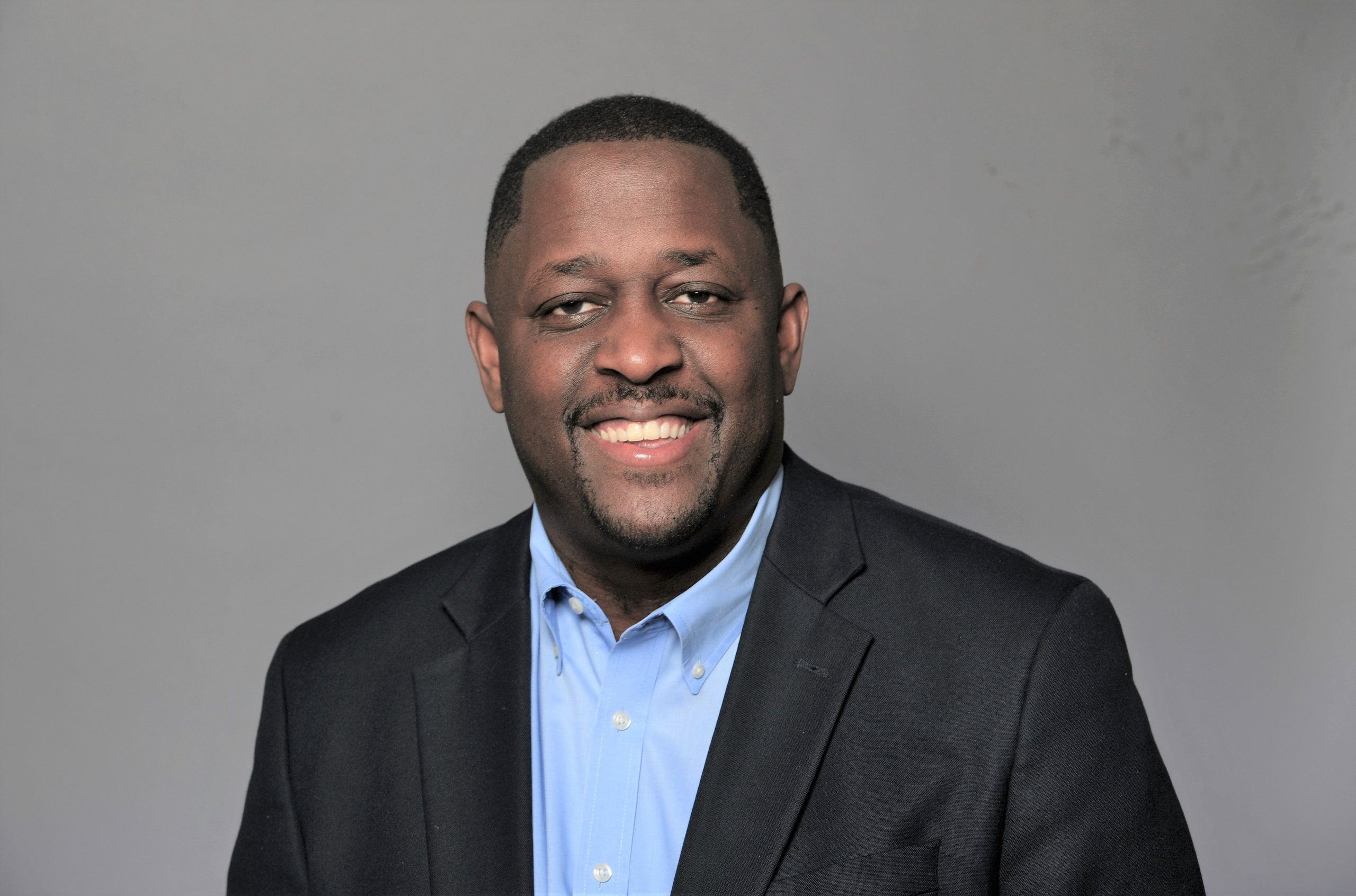 A cardiologist, researcher and public health expert Garth Graham joins Google as Director and Global Head of Healthcare and Public Health Partnerships at YouTube and Google Health. He previously served in two US administrations as US Deputy Assistant Secretary for Health, and was Assistant Dean for Health Policy and Chief of Health Services Research in the department of medicine at the University of Florida School of Medicine, President of the Aetna Foundation as well as Vice President & Chief Community Health Officer at CVS Health. He currently serves on several boards, including the National Heart Lung, and Blood Institute Advisory Council; the Institute of Medicine Board on Population Health and the board of the National Quality Forum. 
An elected member of the National Academy of Medicine, Garth obtained his MD at Yale University School of Medicine, MPH at Yale School of Public Health, Internal Medicine at Massachusetts General Hospital and Cardiology fellowship at Johns Hopkins. He holds three board certifications including internal medicine, cardiology and interventional cardiology. He also holds an honorary doctorate of laws from Regis College
From Discovery to Distribution: How Digital Technology is Driving Pharma Forward
This panel discussion will focus on how AI,machine learning, and other digitally enabled technologies are transforming the way we develop drugs. Our speakers will explore innovative approaches to drug discovery, democratizing clinical trials and market access. 
Moderator: Rena Conti, PhD , Associate Professor, Questrom School of Business - Boston University
Rena M. Conti is the Associate Research Director of Biopharma & Public Policy for the Boston University Institute for Health System Innovation & Policy. She is also an Associate Professor at the Boston University Questrom School of Business. From 2006 through June 2018, Professor Conti was an Associate Professor of Health Economics and Policy at the University of Chicago Medical School and the Harris School of Public Policy. Dr. Conti is a health economist. Her research focuses on the organization, financing and regulation of medical care. She has written extensively on the pricing, demand and supply of prescription drugs.
Lauren McGuire Stock, Head, Digital Strategy and Partnering at Sanofi Digital
Lauren is currently Head of Digital Strategy and Partnering at Sanofi.  For the last four years she has focused exclusivity on executing transactions in the digital health space, but also has experience executing transactions in the DCV, Neurology, and Immunology spaces.  Prior to joining the BD team in 2016, Lauren served as the Chief of Staff to the Biosurgery business head and as a Senior Manager focusing on Commercial Effectiveness for the Biosurgery and Renal franchises.  Prior to Sanofi, Lauren was part of the business development and corporate strategy teams at The Medicines Company and Smith and Nephew,  focused on opportunity assessment, due diligence, deal structuring, and transaction execution.
Hima Kher, Senior Director, Business Development Digital Health at Bristol Myers Squibb
Hima Kher is Senior Director, Business Development Digital Health within the Strategy and Business Development organization at Bristol Myers Squibb. In this role, Hima will enable Enterprise Digital Strategy and Digital Health capabilities through business development transactions, including strategic partnerships, research collaborations and investments related to digital health. 
Hima brings extensive prior experience to this role both from her time at BMS and externally.  Hima joins BMS from J&J Innovation where she was R&D Business Technology Leader driving significant digital innovation across the organization including the Lung Cancer Initiative, World Without Disease Accelerator, JLABS, Innovation Centers and JJDC. In this role she led the search, evaluation and execution of key digital health partnerships for Janssen and J&J in domains such as remote patient monitoring, digital therapeutics, clinical decision support and AI/ML algorithm development. 
Prior to J&J, Hima was Chief Technology Officer of Tech Care for All, a social impact digital health start-up, where she implemented digital health technologies and programs in Sub-Saharan Africa and India.  Prior to that Hima spent thirteen years at Bristol Myers Squibb in varying Information Technology roles and was an early leader in establishing digital health strategy, partnerships and capabilities for the organization.  
She is an authentic and passionate leader with a genuine commitment to improving patient outcomes, inclusion and health equity.  She has an exceptional external digital health network and speaks regularly at thought leadership events and forums. Hima resides in Plainsboro, NJ with her spouse and two children. 
The Home Health (R)evolution: What Does it Take to Shift Healthcare Delivery to the Home
Healthcare is moving to the home, from virtual urgent care visits to higher acuity care. This panel will bring together leaders that are at the forefront of the home health movement. They will discuss operational challenges, how technology is being used, and other related topics including reimbursement, compliance, and the role of partnerships in home health. 
Moderator: Abraham Seidman, PhD , Professor, Information Systems - Boston University
Abraham (Avi) Seidmann is the Everett W. Lord Distinguished Faculty Scholar of Information Systems, Associate Research Director for Health Analytics and Digital Health at the Questrom Digital Business Institute, and a Senior Fellow of the Boston University Institute for Health System Innovation & Policy. He is a national expert in the areas of Digital Health and Telemedicine, and has been leading clinical and economic research in these areas for the past 25 years. Professor Seidmann is the author of over one hundred research articles, has over 8,700 research citations, and in October 2012 he was named a "Distinguished Fellow" by the Institute of Operations Research and the Management Sciences (INFORMS) and the Information Systems Society of INFORMS. The award was given to him in recognition of his contributions to the information systems discipline. Professor Seidmann has done pioneering work in Digital Health addressing medical imaging, neurology, ophthalmology, oncology, and dental care. He has consulted and works together with America's foremost pharmaceutical companies and Hospital systems, and earlier in 2020 he got invited to join the New York State Corona Task Force addressing the 'safe opening' policies in the state. Prior to joining Boston University, Professor Seidmann has taught at the University of Rochester, Tel-Aviv University, Ben Gurion University, the Technion and at Yale University.
Dr. Charles Anderson, MD, President & CEO, The Dimock Center
Sarah Joyce, MS, Chief Customer Officer, Current Health
Sarah Joyce is the Chief Customer Officer at Current Health and is responsible for Implementation, Support, and the overall success of customers. Sarah was formerly the Chief Client Officer at HealthcareSource where she was responsible for client services, training, support, success, and consulting. Prior to her role at HealthcareSource, Sarah was the VP of Client Experience at both NantHealth and NaviNet. She also held various leadership roles in Services, Operations, IT, and Marketing at Blue Cross and Blue Shield of Rhode Island.
Veronica O'Quinn, MBA, VP Professional Services, Amwell
Veronica O'Quinn is Vice President of Professional Services at Amwell, a leading telehealth technology and services company.  She oversees a team responsible for the successful implementation and ongoing support of the telehealth products and services for Health Plan, Employer, and Strategic clients.
Prior to joining Amwell, Veronica spent 10 years in medical simulation at CAE Healthcare in a variety of capacities, such as program management, technology development, R&D with the U.S and Canadian Military, and strategic initiatives.  She has an MBA from Duke University's Fuqua School of Business and a BS in Biomedical Engineering from Boston University.
Towards Patient-Centric Healthcare: The Time is Now
From life science companies to health systems, organizations across the country are navigating how to provide a more patient-centric experience. Panelists will discuss price transparency, the process of building trust, data ownership, and more on how companies are working to achieve better outcomes on the patient's terms. 
Investing in Preventable Deaths: Improving Community Health Through New Ventures
Prevention and social determinants of health are too often relegated to the muted corners of the healthcare business world. Rising costs not leading to improved outcomes beg the question: why aren't there more companies focused on prevention instead of treatment?
Healthcare in Unlikely Places: How Non-traditional Healthcare Companies are Creating Value in Ways Incumbents Have Not
Healthcare permeates what seems like every part of the US economy with new companies pivoting into the space on a regular basis. This panel brings together representatives from companies for whom healthcare was not initially considered an integral part of the business.
Moderator: Laurina Zhang, Assistant Professor, Strategy & Innovation, Questrom School of Business
Jaydeo Kinikar, VP, Virtual Care at Best Buy Health
Jaydeo Kinikar recently joined Best Buy Health as VP, Virtual Care Offering Management. He is responsible for building & launching holistic offerings with compelling patient, physician & consumer experiences for Provider, Payor & Senior Living markets. 
Jaydeo has a track record of building entrepreneurial ventures in Healthcare and Energy industries with required competencies, mindset & organizational structures. He is passionate about creating empathy-driven experiences that transcend patient-consumer journeys through winning offerings. In previous leadership roles, he led Portfolio Management & Marketing for a $5B Connected Care business at Philips where he launched integrated offerings across the care continuum around Telehealth, Remote Patient Monitoring and Patient Engagement. Prior to that, he created a new Digital Health venture focused on Acute & Post-Acute care with wearables, clinical workflows and seamless services & business models. He has also established & scaled several businesses at General Electric including an innovation venture focused on IoT sensors and predictive analytics. Prior to that, Jaydeo started his innovation & entrepreneurial journey at an automotive R&D startup where he developed control systems & algorithms for hybrid & electric vehicles.
Wendy Cofran, Director of Global Healthcare for Healthcare and Life Sciences at Salesforce.
Wendy Cofran is the Director of Global Healthcare for Healthcare and Life Sciences at Salesforce.  
Wendy brings a unique perspective on the role technology is playing in digital strategy and  transformation across the healthcare industry.  
At Salesforce, Wendy helps healthcare organizations globally, to improve their digital health strategy,  increase patient engagement, enhance care delivery models, and drive operational efficiencies. She  combines executive and technical expertise with business operation knowledge to drive innovation to  support business and clinical agility while managing costs and mitigating risks, across our Salesforce  customers.  
Prior to joining Salesforce, Wendy was a CIO in the Post-Acute space for over 20 years. She is recognized  as an industry thought leader having served on EMR & RPM product advisory committees, the HHS  405(d) Cybersecurity Task Force, as well as a frequently sought-after speaker on digital healthcare  strategy and transformation.  
Ms. Cofran is a graduate of Providence College.  
Betty Yen, Head of Healthcare Partnerships at Lyft
How Can We Realize the Value of Data? Driving Patient Outcomes with Real-World Evidence.
A plethora of healthcare data is being generated across the industry but how do we transform these terabytes of information into real world evidence? This panel will focus on the use of data driven insights for improving patient outcomes. 
Moderator: Ray Dogum, Consultant, ConsenSys Health
Jasmine Gee, Vice President, Marketing at Arcadia
Robert Stolper, Senior Principal and Head of Data Science Strategy, Consulting at IQVIA
Investing for the Future: A Discussion on Healthcare Funding Strategies and Trends
Global healthcare investment broke records in 2020, with $80.6 B in equity funding across 5,500+ deals, with the acceleration in funding largely due to increased interest in digital health ($26.5 B in 2020). In this panel, speakers will discuss and evaluate different funding sources (government, VC, PE, etc.), strategies, trends, and how funding sources can impact patient outcomes. 
Moderator: Cornelia Streeter, Lecturer, Finance - Boston Univeristy, Questrom School of Business
Parth Desai, Principal, Healthcare Venture Capital at Flare Capital Partners
Parth is a Principal at Flare Capital Partners. He is currently a Board Observer at Suki, UnifiHealth, Aetion, HealthVerity, and HealthReveal.
Prior to joining Flare Capital, Parth was an investor at NewYork-Presbyterian (NYP) Ventures, responsible for venture investing, commercializing internal innovation and structuring strategic partnerships to enhance the hospital's patient and clinician care experience. At NYP, Parth primarily focused on applications of artificial intelligence to healthcare operations, leading the investment process for NYP's investments in Saykara (acquired by Nuance), Syllable and Workfusion.
Prior to joining NYP Ventures, Parth was a health care strategy consultant at Deloitte Consulting, responsible for developing corporate growth strategies, advising M&A transactions and supporting operational transformations for leading providers, payers and technology companies. Parth began his career as health policy analyst for the Massachusetts House of Representatives, where he primarily worked with the Patrick administration to manage reform of the pharmaceutical compounding industry, authoring legislation signed into law by Governor Deval Patrick and used by the FDA to model national regulations.
​Parth earned his B.S. in Biology from Boston College, MPH in Health Policy and Management from Boston University School of Public Health and Masters in Medicine from Boston University School of Medicine.
Marissa Bertorelli, Principal at Polaris Partners
Marissa joined Polaris in 2019 and is a principal in the firm's San Francisco office and is primarily focused on healthcare investment. She is active on the board of Foresight Mental Health, Cohere Health, Blue Rabbit Ventures and BeMeHealth.
Prior to Polaris, she worked in the Securities Division of Goldman Sachs, trading equity derivatives on behalf of Boston-based hedge fund and mutual fund clients.
Marissa holds an MBA from Stanford University, where she was an Arbuckle Fellow, and a B.S. in Finance from Boston College.
Vijay Jun Patel, Co-founder & Partner, CVS Venture
VJ Patel is Partner & Co-Founder of CVS Health Ventures and Senior Director of Business Development, for CVS Health. In his role, he is responsible for proactively identifying and executing opportunities across the enterprise through strategic partnerships and investments.
Patel joined the company's Boston Digital Innovation Lab in 2015 where he led CVS' efforts to develop strategic partnerships with and investments in digital health and technology companies. Patel structured CVS's first set of connected health and price transparency partnerships. He also founded the CVS Digital Leadership Program to attract and retain early career talent.
Patel earned his bachelor's degree from the Jerome Fisher Program in Management and Technology at the University of Pennsylvania, and an MBA from the MIT Sloan School of Management. Previous to CVS, he worked as an investment professional at H.I.G. Growth Partners and Bain Capital.