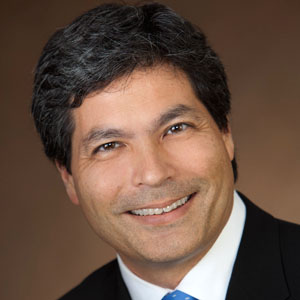 Q&A with Dan LeClair, Forum Host
Don't miss Dan LeClair for a discussion on regulation, reputation, and rankings throughout the Jam.
Dan LeClair—Executive Vice President & Chief Operating Officer, AACSB—speaks with the Jam Team:
How would you describe industry/academia relationships today? How do you hope to describe them in five years?
While many business schools have close relationships with business, overall there are enormous opportunities to create more value for society by strengthening the intersection between business and academia. Rather than think of industry simply as the "consumer" of university graduates, in five years I'd like business schools to be described as institutions where academe and business come together to develop leadership and management, a partnership combining the scholarly approach of academics with the experience of practitioners to create new knowledge and high-quality education.
What do you think the most exciting thing about the Business Education Jam is/will be?
It is the number and the breadth of participants—academic leaders, students, executives, faculty, policy makers, and more—all coming together to envision our future, rather than contemplate the past or complain about the current state.
What are the three most important things institutions must do in order to remain relevant to industry—both now and well into the future?
Every business school should consider what makes it distinctive, especially focusing on its purpose and impact in the various communities it serve. To be relevant, quality business schools need to be more than career development centers and make their mark as social institutions. Most schools need to start locally.
Business schools should develop richer faculty models, moving towards greater diversity in academic and professional experience from an overreliance on the single scholar/teacher model. This also means thinking about as faculty not just as content experts, but also facilitators and coaches.
Business schools should develop new business models—rethink their portfolio of services and products, and develop new ways of providing them. Universities should support these models with more transparent financial systems.
What is the one piece of advice you would give students as they pursue business education?
Keep in mind that business education is incredibly diverse, with a wide-range of programs designed for different types of students. Students should first understand their objectives, then look for the best program match. And make sure to look for AACSB accreditation, which signals that a school is high quality and delivers on its promises.
https://questromworld.bu.edu/businesseducationjam/wp-content/uploads/sites/10/2014/09/Dan-LeClair-300.jpg
300
300
admin
https://questromworld.bu.edu/businesseducationjam/wp-content/uploads/sites/10/2014/06/IBMJam-wordmarklogo.png
admin
2014-09-17 15:22:43
2022-10-24 15:35:08
Q&A with Dan LeClair, Forum Host