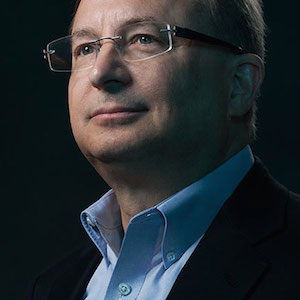 Peter Wexler, Cofounder, SpiderCloud Wireless
Forum: Cultivating Innovation & Entrepreneurship
*Forum Hosts engage throughout the 60 hours at unscheduled times.
Peter Wexler is an Engineer, entrepreneur, and Investor currently focusing on Internet and mobile technologies. He has been instrumental in helping to evolve the computer networking industry into the globally connected, broadband environment that we know today. During the past 25 years, he has led the development of key products that form the foundation of the Internet and today's rapidly growing mobile networks. Currently he is a co-founder, investor and Director of Spidercloud Wireless. The company, develops devices and systems that provide very dense indoor licensed spectrum to feed the proliferation of smartphones, tablets and other wireless devices. 
Peter was the founding Vice President of Engineering at Juniper Networks. During his tenure at Juniper, Peter grew the engineering organization from 17 to 600, helped lead the company from initial product through IPO, and oversaw the delivery of multiple generations of high-performance routers that power much of today's high-speed Internet. Subsequently he managed Juniper's Mobile Business Unit and was a Director of the Ericsson-Juniper joint venture company. Previously Peter has held Engineering and management positions at a number of Companies including Bay Networks, Wellfleet communications and Siemens.
His good fortune has enabled him to help take a number of companies public, raise many rounds of venture financing, work with insanely great people, and to be part of global organizations ranging in size from 10 to 440,000. He has also shared in the heartbreak of, on occasion, developing great technology 5 years before there was a market.
Peter serves on a number of private company boards and is a member of the University of Illinois Engineering Advisory Board as well as the Boston University Questrom School of Business Advisory Board. He has an MBA from Boston University, an MSE from the University of Illinois at Chicago, and a BSEE from SUNY Stonybrook.
https://questromworld.bu.edu/businesseducationjam/wp-content/uploads/sites/10/2014/09/Peter-Wexler.jpg
300
300
admin
https://questromworld.bu.edu/businesseducationjam/wp-content/uploads/sites/10/2014/06/IBMJam-wordmarklogo.png
admin
2014-09-25 16:10:26
2022-10-24 15:35:08
Peter Wexler, Cofounder, SpiderCloud Wireless